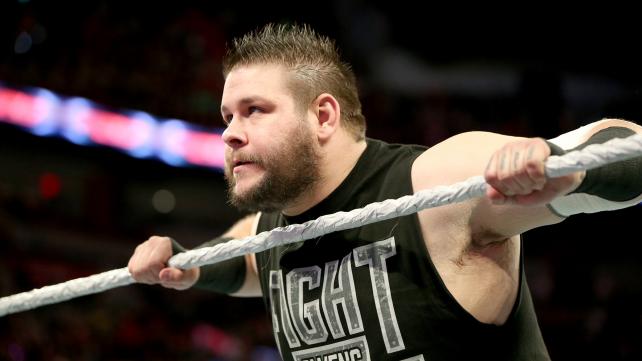 The WWE roster and staff was assembled onstage to honor Bryan, and towards the end of the segment, O'Neil grabbed WWE chairman Vince McMahon in a "playful, physical way".
On Monday night, Daniel Bryan announced his retirement from in-ring action in the WWE, but an incident that happened while the live feed was ending has reportedly resulted in the suspension of another WWE Superstar.
His good friend, and former WWE talent Batista came out on Twitter and noted that he told O'Neil to ask for his release from the company, a statement that O'Neil hasn't commented on, which is probably for the best. While it appears that Vince played it off by shoving O'Neil then laughing as he threw his arms in the air, this must have pissed Vince off. Sami Zayn this week tweeted that 'Without Daniel Bryan, numerous performers you love in NXT and WWE would never have been hired'.
Prowrestlingsheet.com has received word from WWE, confirming the news that O'Neil was suspended for unprofessional conduct and taken off the road. He was nominated for the MEGA Dad Awards 2015 "Celebrity Dad of the Year", an award which he won days later.
Johnson reports that O'Neil's suspension "could be for upwards of 90 days", which would leave him out of Wrestlemania 32 on April 3. Stayed tuned to the Inscriber for any late breaking news involving the incident.
McMahon is a veteran marketer and a great promoter and protector of his brand, so the move seems odd in that O'Neil only enhances the WWE's reputation.