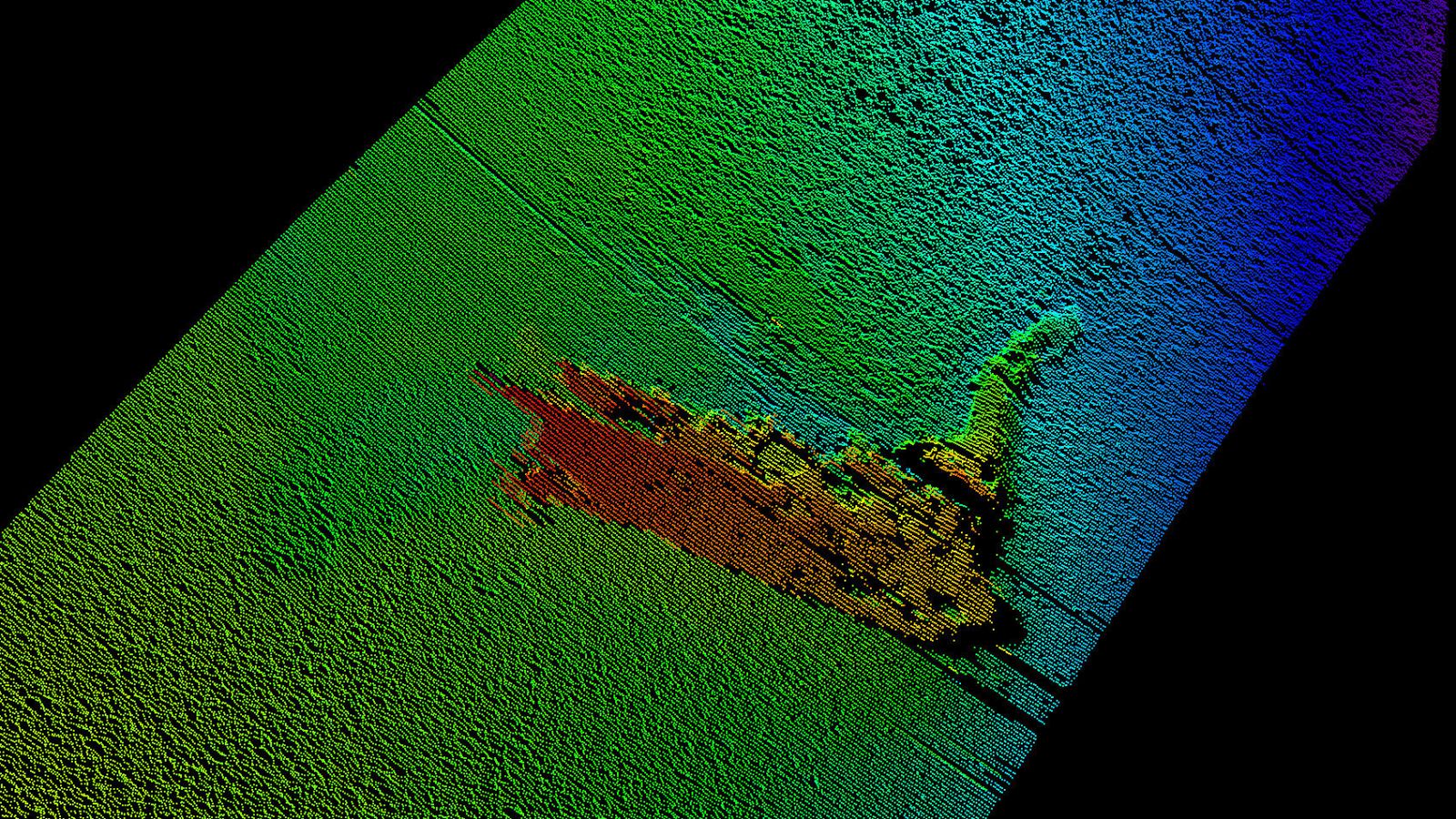 Until scientists from Norwegian company Kongsberg Maritime set about mapping the depths of Loch Ness using state-of-the-art sonar and camera equipment.
One piece of information that has been released is that Munin did not confirm a claim made in January of a new deepest point in the loch.
During the following two weeks, Munin will dive as deep as 230m to provide evidence, amongst other revelations, about the likelihood of the existence of the Loch Ness monster.
The 30ft (9m) model is thought to have sunk after the shooting of The Private Life Of Sherlock Holmes, directed by Hollywood great Billy Wilder.
One of the first findings from the investigation - which is the first of its kind in Scotland - was, in fact, a Nessie.
The Nessie prop has been underwater for more than 30 years after having its humps removed when filming for the 1970 film starring Christopher Lee came to an end.
Disappointing news for Nessie hunters - there appear to be few hiding places remaining in Loch Ness which could hide a giant water monster.
Discoveries previously made in the loch over the years include: a crashed Wellington bomber from the Second World War, a 100-year-old Zulu class sailing fishing vessel and parts of John Cobb's speed record attempt craft Crusader which crashed at over 200mph in 1952.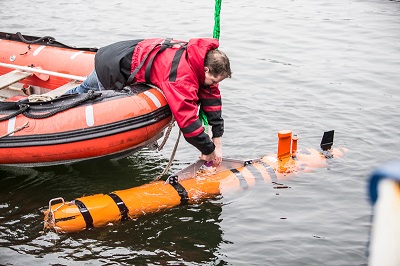 The Loch has been notoriously hard to survey in the past because of its depth and steep slopes underwater.
Perhaps it's because Nessie's abandoned the Highlands for London that a team felt it was a good time to send a robot into Loch Ness in search of the legendary monster's lair.
A marine robot named Munin, with sonar imaging equipment, has been launched to uncover areas that have not been reached before.
Kongsburg's survey, called Operation Groundtruth, was supported by national tourism body VisitScotland and The Loch Ness Project, which gathers scientific information on the loch's ecology and the potential for a monster.
Munin can map vast areas to depths of 4,921ft (1,500m) and has been used in the past to search for downed aircraft and sunken vessels.
VisitScotland estimates the revenue generated by tourists hoping to catch a glimpse of "Nessie" at £60 million (76 million euros, $85 million) a year.
Malcolm Roughead, chief executive of VisitScotland said: "We are excited to see the findings from this in-depth survey by Kongsberg".