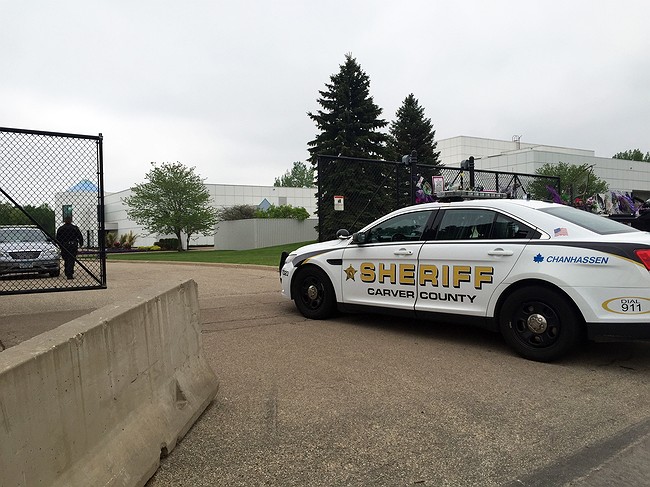 Prince died one day before he was scheduled to meet another doctor who specializes in addiction treatment for a "life-saving mission", that doctor's lawyer said at a news conference last Wednesday.
According to a search warrant, Prince Rogers Nelson was supposed to fill a prescription at Walgreens, though it remains unclear whether he had a chance to do so before he died.
The affidavit stated that Schulenberg had performed tests and prescribed medication for an undisclosed ailment during Prince's two visits and went to his home on April the 21st to present him with the test results.
Dr. Michael Todd Schulenberg reportedly treated the artist on April the 7th and April the 20th, and was at Paisley Park to drop off some test results when the star was found unresponsive in an elevator.
Kirk Johnson, a friend of Prince's, told investigators that the musician had also been hospitalized for an illness in either 2014 or 2015 and was given fluids at the time, according to the warrant. Although the A.P. notes that Schulenberg has an active medical license and "has not been subjected to any disciplinary or corrective action in Minnesota or other states", a representative for North Memorial Medical Center where he worked informed them that Schulenberg "no longer works for the health care system".
Prince's family revealed they're all too familiar with his drug addiction, claiming he had an addiction to Percocet decades ago.
"That shouldn't be a surprise to anybody that these records were examined", Carver County chief deputy Jason Kamerud told the Los Angeles Times about the warrant.
Investigators were back at Prince's home Tuesday afternoon, though no additional information was available.
A law enforcement official who spoke to the AP on condition of anonymity because he was not authorized to speak to the media said that Prince was found unconscious on the plane and that first responders gave him a shot of Narcan, an antidote used to reverse suspected opioid overdoses.
Sources told the Star Tribune at the time that Prince's painkillers were found at the scene.
But Prince, Mauzy said, was nowhere to be found.