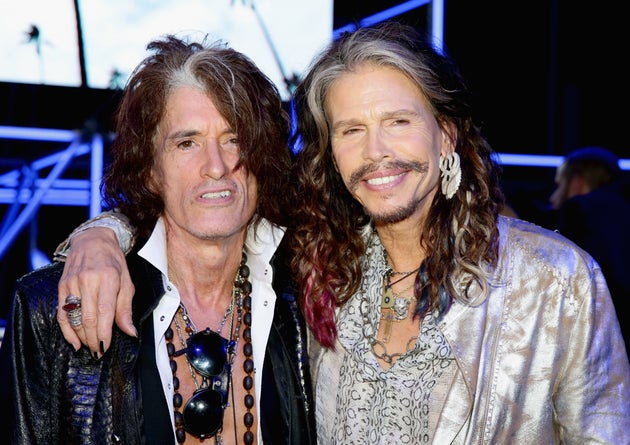 The Aerosmith star fell ill just moments after kicking off a Sunday night (10Jul16) show with bandmates Alice Cooper and Johnny Depp at Brooklyn's Coney Island Boardwalk, and staggered offstage.
Meanwhile, a variety of fellow rockers have sent out messages sharing their love and support for the legendary rocker, including Aerosmith members Tom Hamilton and Joey Kramer, and Guns N' Roses guitarist Slash.
The Hollywood Vampires frontman looked visibly shaken Monday while leaving his NYC hotel.
He lost consciousness and police helped resuscitate him, sources told the New York Post.
Cooper later took to his Twitter page and told fans: "Thanks to everyone asking about our brother Joe Perry". After stumbling during the show's first song, Perry sat on the drum kit and continued playing, then walked off stage and collapsed.
An administrator at Coney Island Hospital confirmed the 65-year-old Perry was undergoing tests. Hollywood Vampires are now in the midst of their first US tour.
The band is scheduled to play in Kettering, Ohio, on July 12, although it remains to be seen whether Perry will be fit to perform.
In a statement issued by Perry in April, he said: 'Here is a gang of friends who came together really by chance and over the previous year we were finally able to wrangle our schedules and the energy just fell into place.