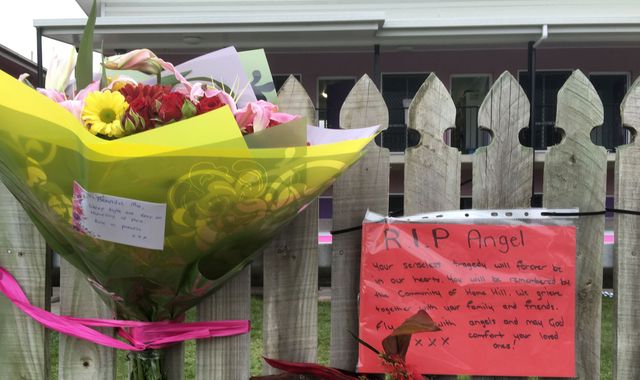 A second victim, Tom Jackson, 30, passed away on Tuesday having sustained 15 stab wounds to the face while trying to intervene in the attack.
The 30-year-old died in Townsville Hospital yesterday, nearly a week after being stabbed multiple times during an attack at a hostel at Home Hill.
The fundraising page set up by Mr Jackson's friend Shoshana Palatnik has smashed half of its £10,000 target to help his family.
"To everyone back home and to everyone here in Australia, there are literally not enough words to thank you for your support and beautifully kind words to my family at this time".
His father Les, who flew from the United Kingdom to be by his bedside and has told of how "immensely proud" the family is of Tom's actions in response to the "horrific attack", said: "We are bereft". Our darling Tom has left us and the world is a poorer place.
His father, Les, made a frantic dash from his home in England's northwest to be by his son's side at Townsville Hospital from Thursday night.
"You remember him as a friend, cherish the memories you had together and be thankful you got to meet him and be part of the joy he bough to this world", Liv posted in her tribute.
She said: 'Mr Speaker, people across Queensland and the world were shaken by the tragic events that unfolded in Home Hill last week. "I will love you always and forever TJ, your little sister, Lou". "That thought will sustain us over the coming days".
Queensland police said they would charge the Frenchman with two counts of murder.
Police said that Ayad shouted "Allahu akbar" - the Arabic phrase meaning "God is great" - during the attack, but that there is no indication the assault was motivated by extremism.
Last Tuesday Ms Ayliffe-Chung was allegedly dragged from her bed onto the balcony of the Queensland hostel, where she was allegedly stabbed repeatedly by French national Smail Ayad who was staying in the same room as her.
Miss Ayliffe-Chung from Wirksworth, Derbyshire, died at the scene and Mr Jackson, from Congleton, Cheshire, died in hospital yesterday.
Police previously said they were investigating whether Ayad had an "obsession" with Ms Ayliffe-Chung, and described Mr Jackson's actions as "selfless".
Writing a daily blog for British newspaper The Independent, mother Rosie Ayliffe announced plans to scatter Mia's ashes across the world, in places dear to the 21-year-old or her friends.