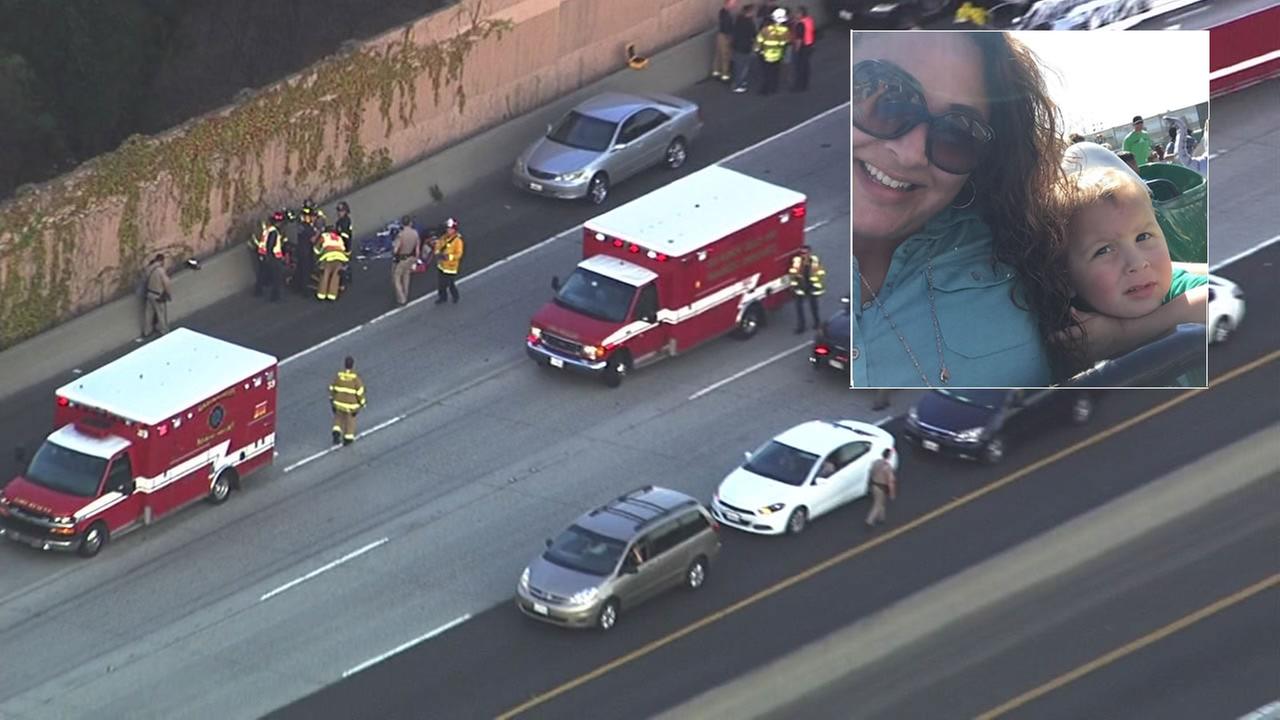 A 4-year-old boy who was rushed to a Bay Area hospital has died after a violent crash on Interstate 680 in San Ramon on Friday night.
A confusing alphabet soup of bureaucratic agencies and California laws may be the reason Yarinet Malihan had a valid California driver's license the night she's accused of plowing into a disabled auto on I-680 in San Ramon, killing a 3-year-old boy. She was arrested on suspicion of DUI and gross vehicular manslaughter. His grief has turned to outrage after learning the suspect's had a DUI arrest back in June for having a blood alcohol level above the legal limit.
Malihan was treated for minor injuries at San Ramon Regional Medical Center and then arrested by CHP officers and booked into jail following a drug recognition test, according to the CHP.
The Alameda County Sheriff's Office sent a statement that reads in part: "Words can not express how deeply saddened we are about the tragic death of Elijah Dunn". That time one of her own children was in the vehicle with her. Yarenit Liliana Malihan, 39-year-old resident of Pleasanton, was arrested for felony driving under the influence. The department's website lists a deputy named Clifford Malihan, and documents show the pair listed as "household members".
Investigators could not immediately tell how fast Malihan's SUV was traveling on I-680 when it crashed into the family's sedan, according to the CHP. She was released on bail Saturday, according to jail officials.
The crash killed Elijah Dunn and sent his mother to the hospital with major injuries.
The children including Elijah, his 1-year-old sister and his 11-year-old brother were taken to UCSF Benioff Children's Hospital Oakland.
CHP officials said it appeared everyone in the Camry was wearing seat belts and the small children were secured in child safety seats when the crash occurred. Meantime, the family must now plan a funeral for little Elijah. Lanes reopened at 8:51 p.m.