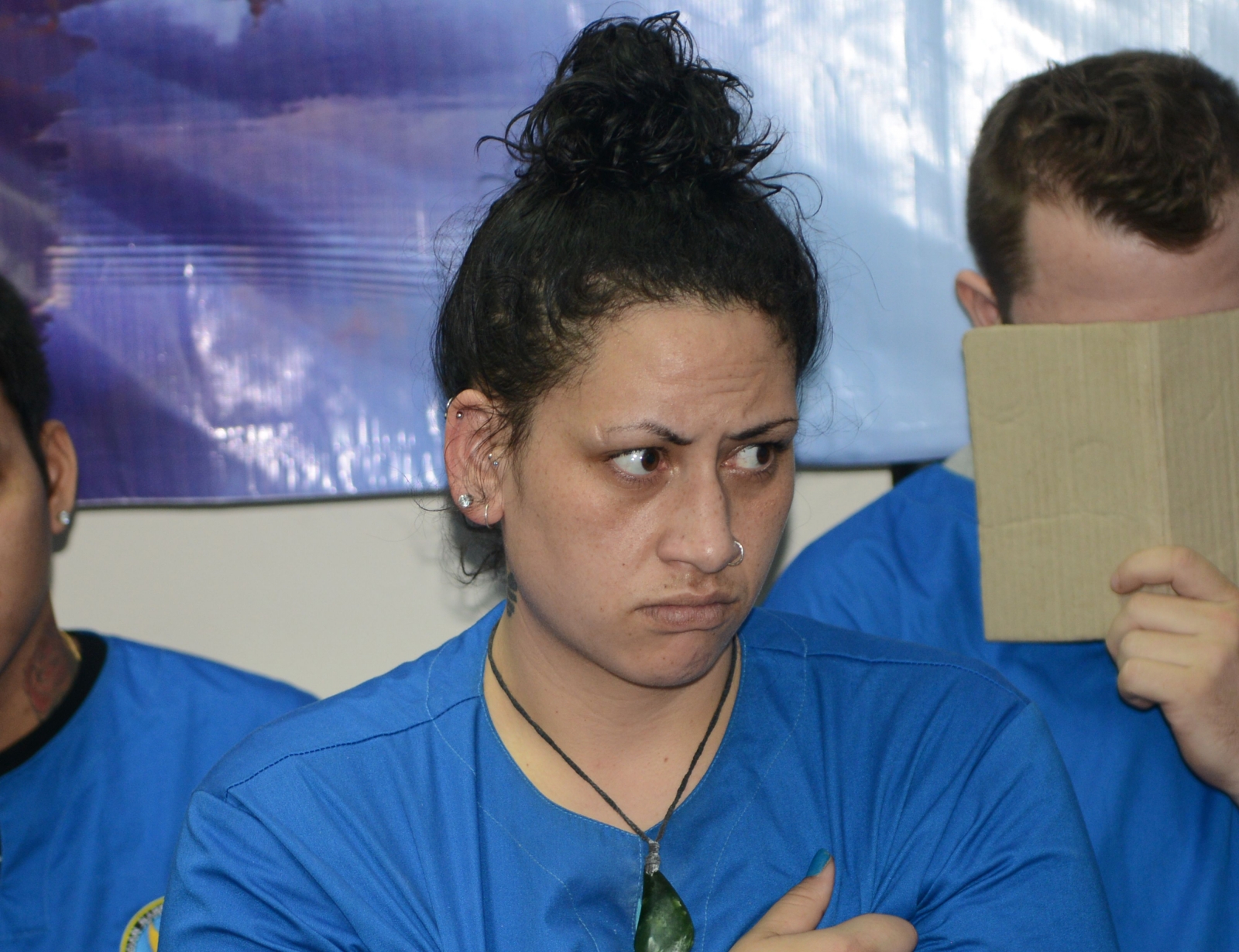 The New Zealand Embassy in Jakarta is in communication with local authorities and providing consular support, as well as talking to the woman's family.
Myra Williams, a Kiwi who lives in Australia, was supposed to be holidaying with a group of friends on the Indonesian Island.
She was allegedly caught carrying a small amount of methamphetamine when she got off her flight from Melbourne.
Tuck said: "They take every opportunity when they catch a foreigner to put them in an orange jumpsuit, put balaclavas on and machine guns and tell the local media and the global media just how it rolls".
Williams is shown in footage wearing a blue t-shirt.
A Bali airport policeman told NZME the woman had appeared confused while lining up for her passport.
Myra Williams could face up to 12 years in jail after being detained at the Indonesian island's airport Wednesday following her arrival from the Australian city of Melbourne, said Bali anti-drugs agency chief Putu Gede Suastawa.
The New Zealander was reportedly arrested at Ngurah Rai International Airport in Bali.
Do you know more?
A New Zealand Ministry of Foreign Affairs and Trade spokesman confirmed on Friday it was aware of the arrest of a New Zealand woman in Bali.
According to Williams Facebook page, she is from Taupo but lives in Mornington.
MFAT said it was working with the Kiwi's family.
Indonesia imposes capital punishment in serious cases of drug trafficking but Williams should avoid the firing squad as she was carrying less than the minimum of five grammes required by law to hand down the death penalty.