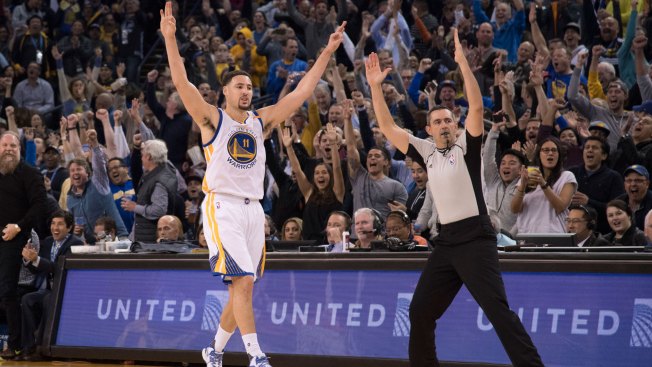 For the first time this season, two-time reigning NBA MVP Steph Curry will not suit up for the Golden State Warriors when they visit the Portland Trail Blazers.
With a victory tonight, the Warriors (39-7) would become the first National Basketball Association team to win 40 games this season, as they were a year ago.
Curry is averaging 25 points, 4.3 rebounds and 6.1 assists per game this season. Though the Blazers (21-27) have been one of the league's most disappointing teams, there have been signs of revival.
But the Blazers came storming back, rallying behind C.J.
Curry scored 25 of his 43 points in the third quarter in the Warriors' 114-98 rout of the Clippers. Andre Iguodala had a big hand in the run, drilling back-to-back threes and Durant had another deadly shift with 10 points as Golden State started to regain control.
CJ McCollum led the Blazers with 28 points, Damian Lillard added 19 and Turner finished with 18 points and six assists, coming up a hair short at the buzzer. If we don't band together and donate those tickets, the kids don't get to go.
Golden State increased the margin to 51-30 midway through the second quarter, but the Trail Blazers closed on a 20-2 tear to get to within 53-50 at the half. A minute later, Al-Farouq Aminu's line-drive layup tied the game at 93, but that's as close as it would get.
Thompson's 3-pointer with 37.5 seconds gave the Warriors a 106-99 lead and appeared to seal it.