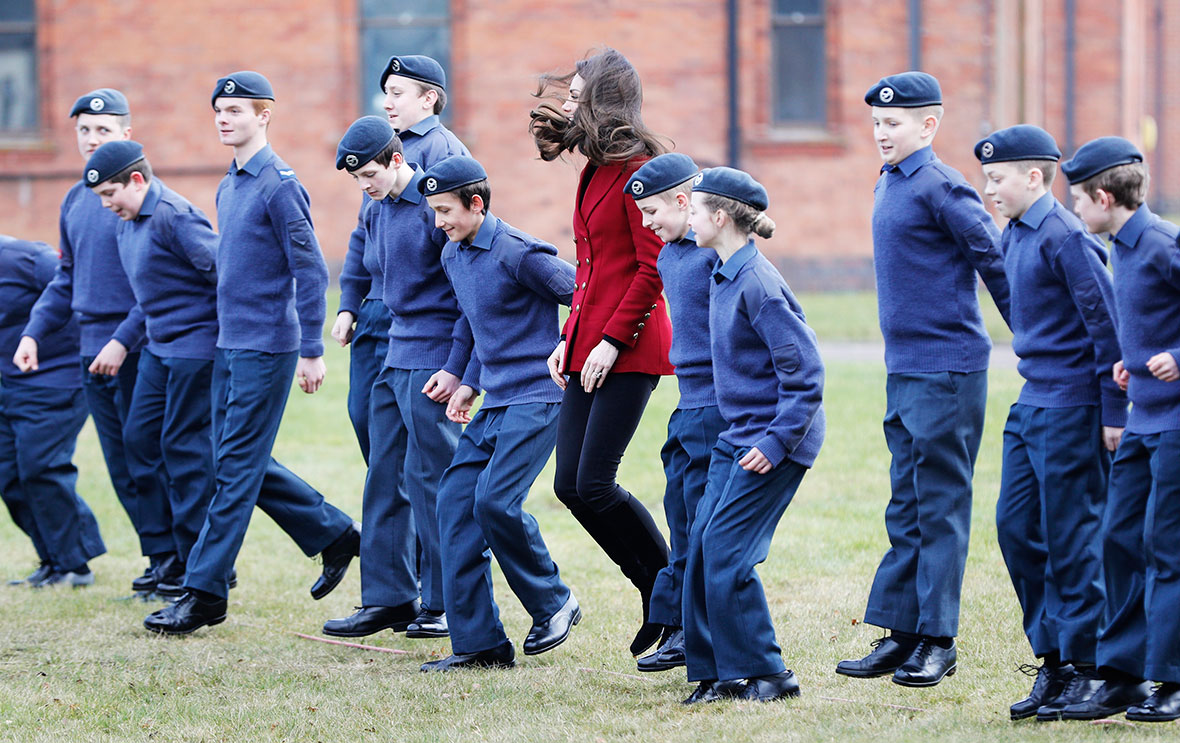 Kate Middleton, 35, was in high spirits for her V-Day appearance as she enjoyed privileged access to the tutor aircraft in which generations of cadets have had their first experience of flying.
Kate viewed a single-engine trainer aircraft with the cadets and then took to the controls of the simulator. They spent the first few years of married life in North Wales, where the prince was a helicopter search and rescue pilot with the RAF.
Flt Lt Salter said: "She was extremely good - she was a natural".
Earlier today, at an engagement with the Royal Air Force Air Cadets in Stamford, England, the Duchess of Cambridge debuted one of her most fashion-forward daytime looks. She was very gentle on the controls, very often people are too rough.
During the visit, the Duchess, who wore a burgundy blazer and a black ensemble of top, jeans and boots, was introduced to air cadets from the Bedfordshire and Cambridgeshire Wing Air Training Corps, who are taking part in a half-term skills development camp.
The RAF Air Cadets includes the Air Training Corps and the Combined Cadet Force and promotes practical interest in the aviation world among young men and women. This appearance was Kate's third visit to the RAF Air Cadets since the Duke of Edinburgh passed his Patronage to the Duchess, after 63 years serving as Air Commodore-in-Chief.
Also, this photo of her jumping in the air with the kids, she just seems like such fun!
On Monday, Kensington Palace announced that the Duke and Duchess of Cambridge will visit Paris next month. "Their Royal Highness" visit is at the request of the Foreign and Commonwealth Office.
The timing of the trip is also particularly significant given Britain's post-Brexit negotiations with the rest of Europe.