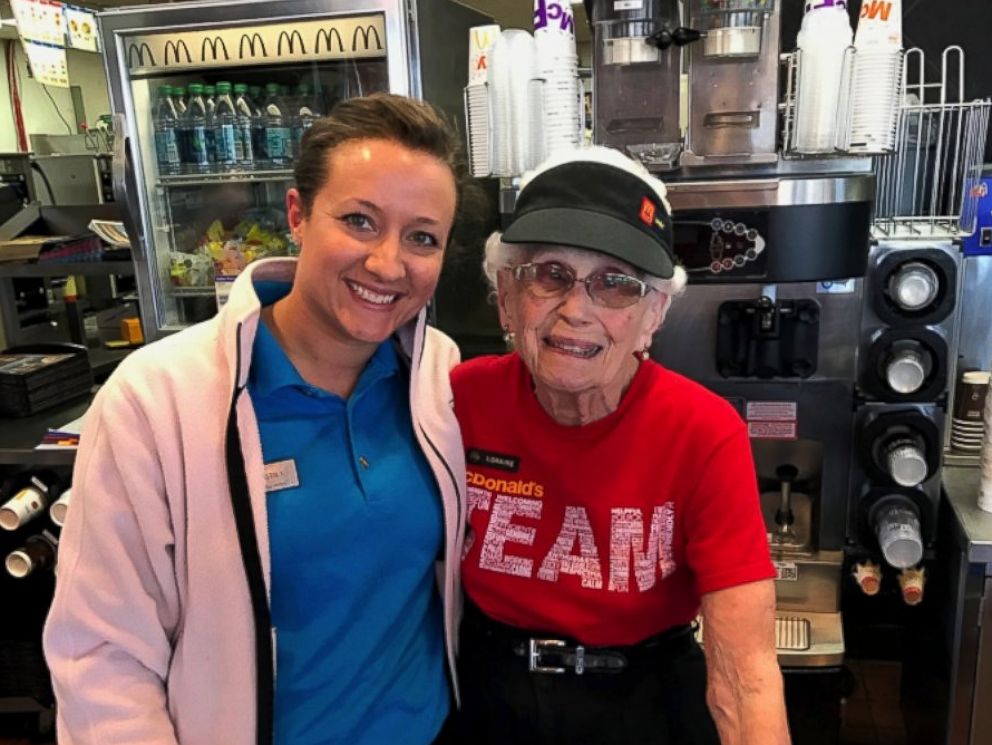 A Evansville Courier & Press report said friends and co-workers threw a party for Loraine Maurer, of Evansville, last week. "That's to say the least, really", Katie Kenworthy, who has owned the restaurant for nearly two years, told ABC News.
The nonagenarian great-grandmother first joined in 1973 after her husband retired due to disability. "I get in here at 5 o'clock when they open", she told one customer. "When I started, I didn't start to stay", Loraine told ABC News.
She now works two days per week. "Some ask me to say a prayer, and I do", she told People magazine.
Maurer, who has four children, six grandchildren and seven great-grandchildren, says the relationships she's fostered with her customers and coworkers over the years have gotten her through some pretty rough times-including the death of her husband Kenneth in 1980. Even though Loraine has worked at multiple locations over the years, some customers are even willing to travel across town to see her smile.
"I know what goes on with them [her customers], I know some of their children".
"They were my live savers when I lost my husband", she recalled.
Many a nutriotionist has knocked McDonald's for its food in the past but the dedicated employee says she actually eats it every day she's on duty.
She never meant to stay as long as she did, Mrs Maurer told ABC News, adding that she never thought of becoming a manager because she prefers to interact with her customers. "Life is what you make it. I have to get up at three", Maurer told the paper.