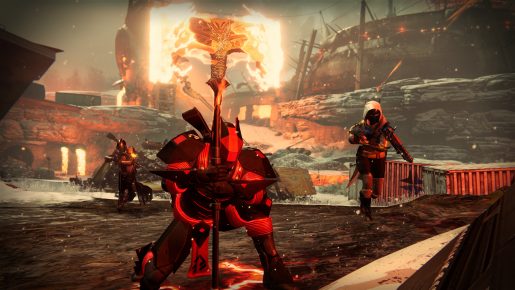 Now, a receipt can't be a solid proof that something is specifically happening in the video games industry, but, who knows, maybe folks at GameStop know something that we don't. Last month, publisher Activision announced during its 2016 Q4 results that the new installment would "broaden the franchise's global reach, which along with follow-on content plans, sets the stage for growth".
The game is expected to be released this September. The first Destiny came out in 2014 for PlayStation 4, Xbox One, PlayStation 4, and Xbox 360. This is all we have to go on for now, unfortunately, but we can at least confirm that the previous leaks were legitimate. At one point, pre-orders for Destiny 2 were also available from GameStop.de, and although these pages have now been removed, a quick look at a cached version certainly suggests that an announcement could be on the cards soon.
Besides rumors and stuff like that, E3 is around the corner and we can't wait to share with you new information about the second chapter of the Destiny series.
Though an official release date has not been announced, Polygon reports that a leaked image of a promotional poster for the game seems to reveal a September 8 release for the game.