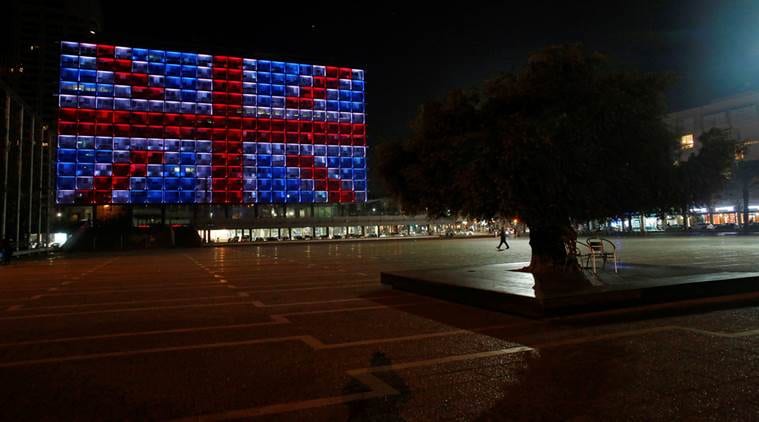 British police said Monday that they have found no evidence that London attacker Khalid Masood was linked to the Islamic State, despite a claim by the militant group that he was its "soldier".
Neil Basu, senior national coordinator for United Kingdom counter-terrorism policing, said there was no evidence that Masood had been radicalised in prison in 2003 and it was pure speculation to suggest that had happened.
In contrast, ISIS posted a video from the Berlin truck attack suspect shortly after Italian police killed him near Milan, the official said.
Mr Masood, who was also known as Adrian Elms, described his profession as a teacher, but never worked as a qualified teacher in English state schools, according to the BBC.
Basu says in a statement that the attack in which Masood used an SUV and knives to kill four people in London "appears to be based on low sophistication, low tech, low cost techniques copied from other attacks".
"Call it mother's intuition, or whatever you like, but I just knew there was something not right with him and I didn't want my daughter there", she added. "Most importantly, so do the victims and families".
His mother Janet Ajao, from Trelech in Carmarthenshire, said she was "shocked, saddened and numbed" at what had happened and had "shed many tears for the people caught up in this horrendous incident". He then fatally stabbed a policeman before police shot him dead.
Three people died after Khalid Masood drove along the bridge and crashed into railings before stabbing PC Keith Palmer to death.
He changed his name to Khalid Masood in 2005, Scotland Yard said.
However, Cybercrime expert Nigel Phair at the Centre for Internet Safety at the University of Canberra said it would be "almost impossible" for investigators to intercept the content of the message.
A number of Ahmadiyya Muslim women were present, and said that they wished to condemn the violence that tore through the capital last week, as well as standing defiant in the face of terrorism.
But the 52-year-old was not under investigation when he sped across Westminster Bridge on Wednesday, plowing down pedestrians with a hired auto before running into the parliamentary grounds and fatally stabbing an unarmed policeman.
She is still recovering from a broken leg, a broken rib and a cut to the head sustained in the attack. The statement said he was detained under TACT, Terrorism Act 2000, and remains in police custody.
Masood's inquest will open and adjourn at the same location on Thursday at 2pm.