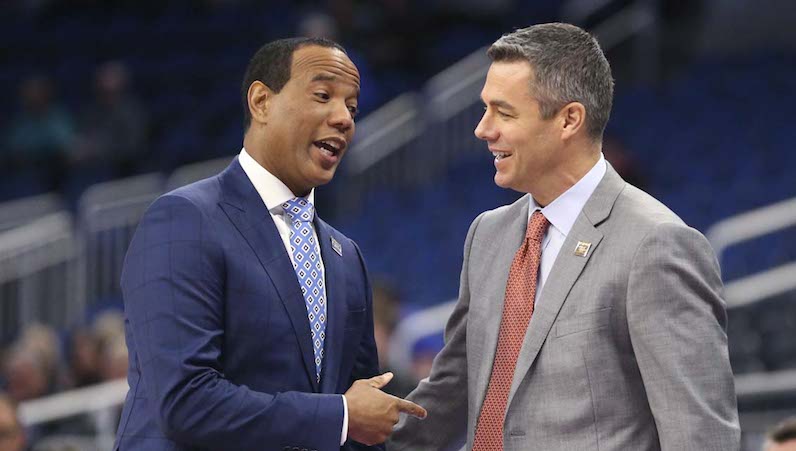 Don't miss out on any of our exclusive football, basketball and recruiting coverage.
Sources have told ESPN that N.C. State will hire UNC-Wilmington's Kevin Keatts as men's basketball coach, replacing Mark Gottfried who was sacked after six seasons at N.C. State. ESPN's Jeff Goodman was first to report the news.
The 44-year-old Keatts spent three seasons as UNC Wilmington's head coach, posting an overall record of 72-28. Gottfried had been the Wolfpack coach for six years. NC State needed a better coach who can also recruit well, and Keatts could be that guy.
Keatts had often thought he'd be a lifer at Hargrave, but then Louisville coach Rick Pitino called and Keatts agreed to become an assistant coach for the Cardinals from 2011-2014.
Suffice to say, losing Keatts would be a massive blow for UNCW and a huge hire for NC State.
The turnaround was quick.
Wilmington has captured three straight CAA regular season titles under Keatts and won the last two CAA Tournaments. They narrowly lost to Duke in the first round previous year, and fell 76-71 against Virginia on Thursday as a No. 12 seed.
UNC Wilmington was eliminated from the NCAA tournament on Thursday after a loss to Virginia.