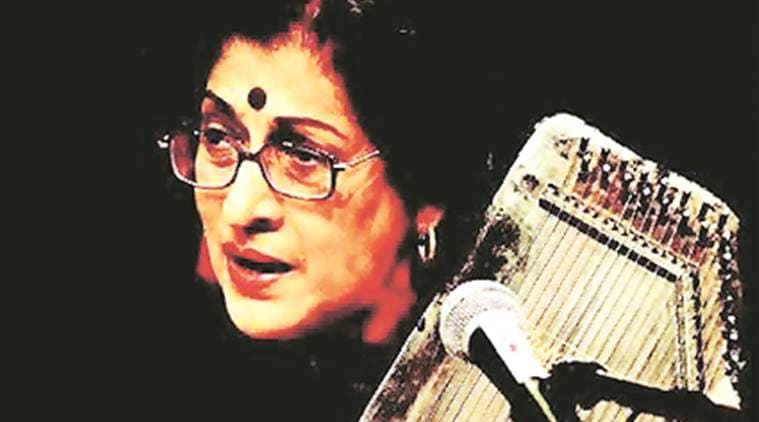 Kishori Amonkar: Indian Classical Vocalist, Kishori Amonkar Passes away at the age 84.
Renowned classical singer Kishori Amonkar passed away shortly before midnight after a brief illness, family sources said here on Tuesday.
Many, including legendary Bollywood singer Lata Mangeshkar, have paid tributes to Amonkar, and acknowledged her "great contribution" to music. "May she rest in peace". "Works of Kishori Amonkar will always remain popular among people for years to come", he tweeted while sharing link to one of her concerts.
Responsible for pushing the boundaries of the Jaipur Gharana, Kishori Amonkar was at the receiving end of both praise and criticism for deviating from the usual and applying aspects from other gharanas. In 2010, she became a fellow of the Sangeet Natak Akademi, the national academy of music, arts, and dance. Her son Nihal lit the funeral pyre amid cries of "Kishori Amonkar Amar Rahe".
She had been convinced to do the title song for V. Shantaram's "Geet Gaya Pattharon Ne" (1964) but this had angered her mother, who had taught her Indian classical music was sacred.
During her practice sessions, Amonkar would go through a complete exposition of a raga in exactly the same way in which she would perform it on stage. Her grand-daughter Tejashree Amonkar is also a classical singer. Established her own stamp of singing infused with emotion in the rigid framework of the khayaal gayaki and a true virtuoso.
Amonkar took great interest in the ancient texts on music. There was always a deeply immersive quality to her singing, which added a sublime touch to her eccentricities. It was an era when everyone was influenced by the quality of music; when Alladiya Khan created a new singing style or gharana, enthralling the music lovers of the country. The compositions sung by its proponents are unique for the bandishes (lyrics) they are based on, as also for their complex, often off-beat, delineation.
Apocryphal tales of her temper did the rounds of classical music circuits. Even a spell of losing her voice did not stop her and she plunged into it with gusto when she recovered. She was also the recipient of the Rashtrapati Award, Sangeet Natak Akademi Award and Sangeet Samragni Award, among others.