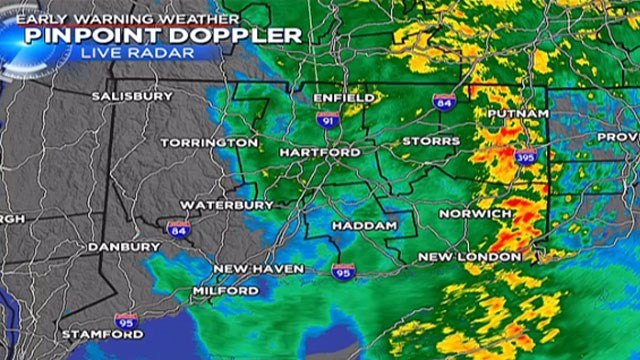 The National Weather Service issued a Flash Flood Warning for the Brooklyn until 4 p.m.
The precipitation is expected to remain steady through the day Friday, with moderate winds kicking in this afternoon.
While rain is falling across almost all of New Jersey early Friday morning, forecasters have slightly downgraded how much precipitation the state is likely to receive.
The National Weather Service said around 11:25 a.m. that it had received reports of localized flooding from the first line of heavy rainfall in the state. A Flash Flood Watch is in effect into Thursday.
You can see live weather updates via the National Weather Service and other Twitter sources below.
Lowland areas that have yet to drain from the past heavy rainfall will likely undergo more widespread flooding. It will be breezy throughout the day with winds gusting as high as 30 miles per hour.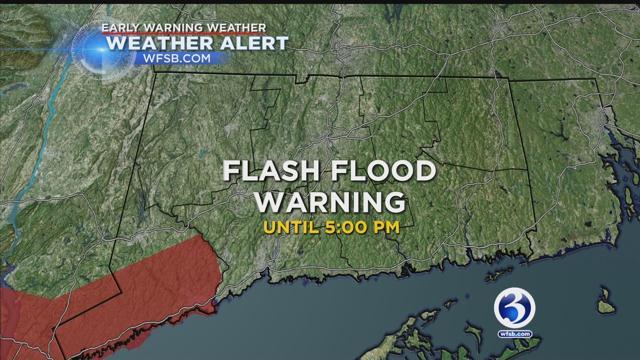 Friday, it will be sunny with a high near 69 and a north wind of7 to 11 miles per hour, the weather service said.
A low-pressure system will move north tonight and spread rain - which may be heavy at times - over the region.
Saturday's high should be 17. The snow level is expected to drop to around 5,000 feet Sunday morning and a few inches could accumulate on higher peaks. The low will be about 49 degrees with clear skies.
SATURDAY: A 20 percent chance of showers.
Flood warnings were also called for large swaths of MA and Rhode island, according to the weather service.