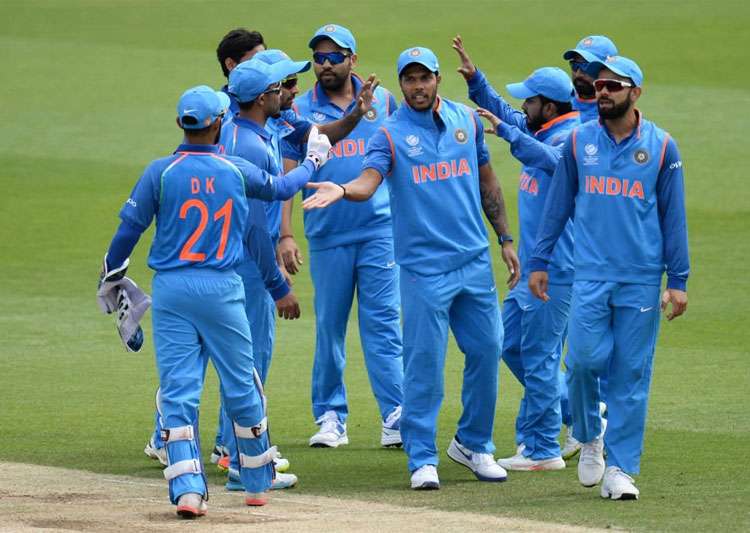 The Kohli-led side will now lock horns against Sri Lanka at the Kennington Oval in London on June 8.
In the end, one of the most eagerly awaited matches of the tournament proved a damp squib as India utterly dominated every aspect of a stop-start, rain-interrupted 124-run victory.
The biggest factor that pleased Kohli though was the clean hitting of Yuvraj Singh, who smashed a 32-ball 53, when India were looking to up the ante in between several rain-breaks. "So he started striking from ball one and as I said that took pressure off me, and maybe I should have given him strike".
The Indian Express called the triumph the "Mother of all Mismatches" while The Times of India said it was an "opening statement" at the tournament in England and Wales.
While India produced a resounding win, captain Kohli is not very pleased with India's fielding. "The batting I would say was 10 out of 10". "Skill-wise we were clinical, just in the field is something we can still improve on". "We bowled a really good over and then we bowled a variation in our sixth ball and that's the ball that ended up going for a boundary", he said.
It also meant he was unable to bat as Pakistan, chasing a revised target of 289 in 41 overs in a rain-affected match, slumped to 164 for nine after India had piled up 319 for three in 48 overs. But, instead of MS Dhoni, who mostly bats at number 5, all-rounder Hardik Pandya came out to bat and scored 20 runs off just 6 deliveries.
Afridi said Pakistan had allowed Indian openers Rohit Sharma and Shikhar Dhawan to settle down and once that happened, it was hard to stop the duo. Times of India also reports that Shahid Alfridi said that "While India has progressed a lot we are falling behind them". "That's something that I need to take up with the medical team". I finished well. India-Pakistan is always a big game, and I think it has set us up really well.
After nearly a 40-minute holdup, with the scoreboard reading 46 runs in 9.5 overs, India regrouped their strategy and started counter-attacking. The stylish batsman was playing in his first worldwide game since October previous year, having undergone a thigh surgery in November.
"But when he got out, I made a decision to stay still and just back the strokes that I have and a few connected, and that's what happens in this sport". And when it comes back, you've got to capitalise on it.
"But regardless of who you play, you just want to play cricket".
"It was unbelievable the way he came out".
They added 117 in the last 10 overs and an incredible 72 in the last 24 balls as Virat Kohli delighted the Indian support with a dynamic 81 not out.