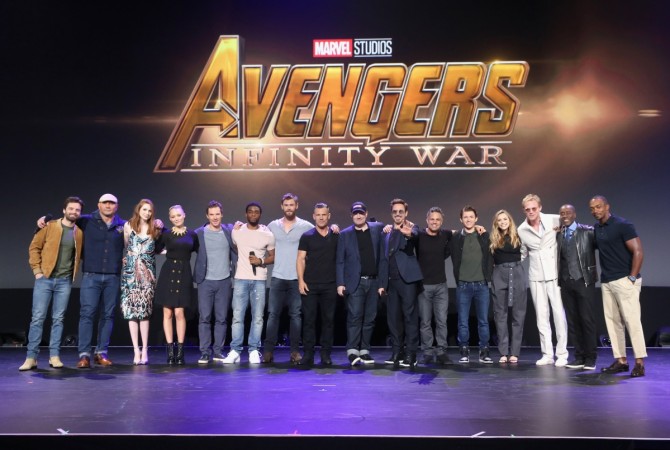 A new trailer for Thor?
Along with the trailer view some of the interviews with the cast of the film from Comic Con at the San Diego Convention Center. One of the trailer's funniest moments came ahead of the highly-anticipated fight between Thor and the Hulk (Mark Ruffalo), with both forced to become gladiators on the desolate planet of Sakaar. That installment featured Chris Hemsworth, Anthony Hopkins and Natalie Portman. Reacting to Thor's suggestion that they're both the same hotheads at heart, Hulk remarks, "Hulk like fire, Thor like water".
Studio head honcho Kevin Feige was in the house for the panel, which whipped fans into a frenzy thanks to sneak peeks at movies including "Thor: Ragnarok" and the highly-anticipated "Avengers: Infinity War".
Marvel has unleashed a new amazeballs Thor: Ragnarok trailer and poster.
'Thor: Ragnarok is directed by Taika Waititi and returns Chris Hemsworth starring as Thor and Tom Hiddleston reprising his role as Loki. For him, he believes he can do so much more than what Banner could ever have done. Because he has been the Hulk for two years now, he has the vocabulary of a 2-year-old.
Two-time Oscar victor Blanchett told an audience of 6,500 fans at the convention on Saturday that she she got involved through a "happy accident". But the God of Thunder hides the fact that The Hulk was the true victor when explaining it to Bruce Banner, "That doesn't sound right". Even Cate Blanchett, who plays Hela, the self-professed Goddess of Death, sat rapt as he entranced the crowd. We get a lot more story and an idea of where the movie might be headed.
And the second and most incredible thing is that thing Hulk is talking and not only just short, curt sentences like the legendary "puny god" line in the first Avengers film. In previous films, Thor and Loki have never seen eye to eye and have been bitter enemies, however, this time around the brothers need to work together.