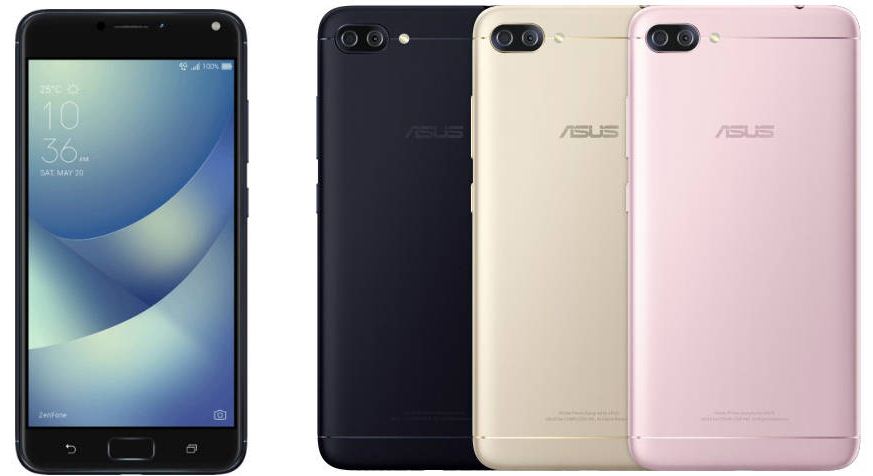 Quandt says that the Zenfone 4 Pro will be powered by the flagship Snapdragon 835 platform and will offer 6 GB of RAM and 64 GB of storage for $650. The ZenFone 4 Selfie Pro, in addition, ships with an AMOLED panel, while the ZenFone 4 Selfie comes with a more regular IPS screen. The device will feature a decent 3000mAh battery and three card slots. An interesting change is that the rear fingerprint sensor has been moved to the front.
Other goodies in the smartphone include fingerprint scanner, capacitive buttons at the front, N-WLAN and Bluetooth 4.1.
As far as pricing is concerned, while the ZenFone 4 Selfie will cost 300 Euros which roughly translates to Rs 22,478, the ZenFone 4 Selfie Pro will be priced at 400 Euros which roughly translates to Rs 29,974.
As for the Asus ZenFone 4 Selfie, it is expected to run on Android 7.1.1 Nougat, sport a 5.5-inch full-HD (1080x1920 pixels) display, and be powered by a Snapdragon 625 SoC with Adreno 506 GPU, 4GB of RAM, and 32GB of storage.
So, we've finally got our grubby mitts on the augmented reality phone by Asus - the ZenFone AR. The front dual camera setup will have a 24MP high-resolution main sensor as well as a 5MP secondary sensor with 120-degree wide angle lens. The first variant to leak online is the ASUS Zenfone 4 Pro which is confirmed to have a dual-rear facing camera. The ASUS Zenfone 4 Pro will sell for €399 (~$468).