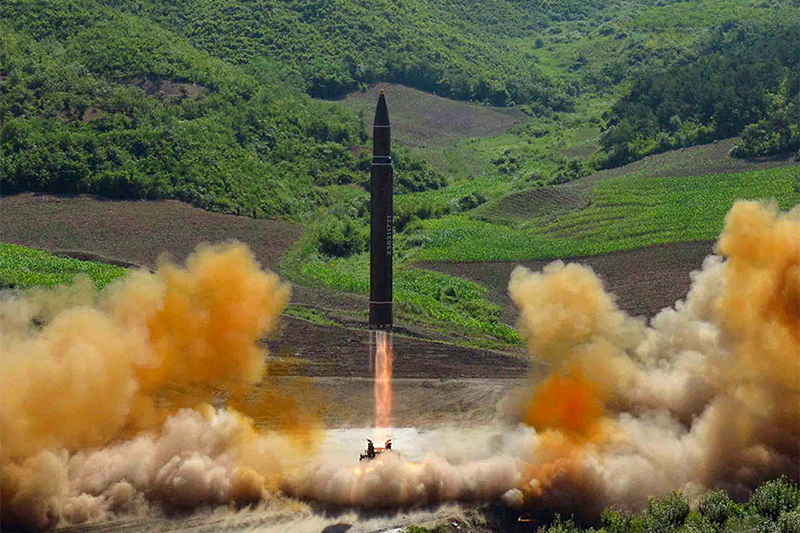 The Dow Jones industrial average hit intraday and closing records on Monday, adding to last week's record-setting performance.
At 12:38 p.m. ET (1638 GMT), the Dow Jones Industrial Average was up 24.61 points, or 0.11 percent, at 22,117.42, the S&P 500 was up 2.04 points, or 0.08 percent, at 2,478.87. The Nasdaq Composite closed at 6,370.46 for a loss of 13.31 points or 0.21%. Health care and technology companies were among the biggest decliners, outweighing gains in utilities stocks. NxStage shares vaulted $6.53, or 28.2 percent, to $29.67. While the German DAX Index fell by 0.3%, the French CAC 40 Index inched up by 0.1 and the UK's FTSE 100 Index rose by 0.3%. It fell 19 cents, or 0.4 percent, to $49.39 per barrel Monday in NY.
Warren Buffett's Berkshire Hathaway was down 1.11 percent after the company reported a drop in second-quarter profit.
The S&P, which is up about 11 percent this year, is trading at 18 times expected earnings, compared to its 10-year average of 14, according to Thomson Reuters Datastream. Brent crude, the worldwide standard, lost 23 cents to $52.14 a barrel in London.
NO ALARM: Envision Healthcare was up 4.5 percent after the ambulatory surgery center company said it will sell its medical transportation business to KKR.
Treasury prices ended modestly higher, leaving the benchmark 10-year yield down by a basis point at 2.26%. The euro slid to $1.1760 from $1.1793.
Oil prices fell. Benchmark U.S. crude fell 19 cents, or 0.4 percent, to $49.39 per barrel in NY.
MARKETS ABROAD: In Europe, Germany's DAX rose 0.3 percent, while France's CAC 40 added 0.2 percent. Henry Schein lost 5.1 percent and Microsoft lost 0.6 percent.
In Australia, the S&P/ASX 200 fell 0.82%, while Hong Kong's Hang Seng Index declined 0.15%.
Positive economic data and strong company earnings have helped nudge the stock market mostly higher in recent weeks.