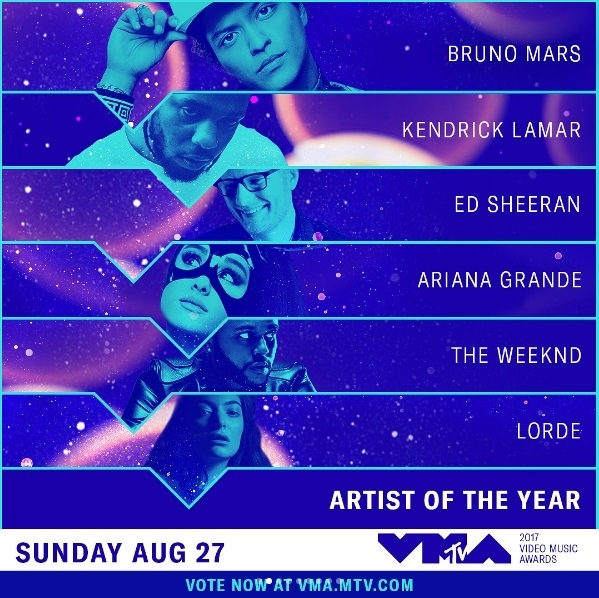 Following years of tension, a source claims Swift and Perry may face what organizers are referring to as a "logistical nightmare" when Perry hosts the upcoming event and Swift reportedly debuts a new single.
On tap to perform are Miley Cyrus, Ed Sheeran, Fifth Harmony, Lorde, Katy Perry, The Weeknd, Thirty Seconds to Mars and Shawn Mendes.
More performers will be announced at a later date. Come August 27th, I'll be ready to be your MOONWOMAN!
The Weeknd is up for Video of the Year, Artist of the Year, Best Direction, Best Art Direction, and Best Editing. Categories will not be split into male and female, and the Moonman trophy is now a Moon Person.
As of now, Kendrick Lamar is in the lead with no less than eight nominations, while The Weeknd and Katy Perry are currently head to head, each having five nominations.
The 2017 MTV Video Music Awards will air live on Sunday, Aug. 27 at 8pm ET/PT, the same night as the Game of Thrones Season 7 finale.