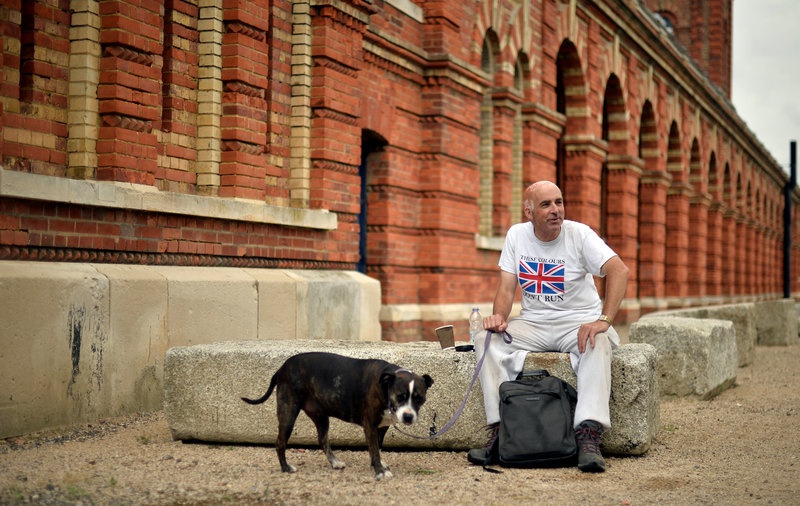 The two ministers suggest: "We believe a time-limited interim period will be important to further our national interest and give business greater certainty - but it can not be indefinite; it can not be a back door to staying in the EU".
Negotiations between Britain and the European Union, which began in late June, have so far produced no concrete results, and Brussels has asked London to provide a clear position on key Brexit issues by the end of August.
Among the first to be published will be three papers that lay ground for the next round of negotiations in Brussels at the end of August, including one that sets out the U.K.'s plan for the post-Brexit border between Northern Ireland and the Republic of Ireland. Irish Prime Minister Leo Varadkar said last week that Brexit advocates "already had 14 months" to issue detailed proposals, but had not.
Brexit Minister David Davis (L) and EU Chief Negotiator in charge of Brexit negotiations Michel Barnier seen at a press conference at the EU Commission Headquarters in Brussels, on July 20, 2017.
"We will leave the customs union and be free to negotiate the best trade deals around the world as an independent, open, trading nation".
The papers will include one covering the hard issue of the border between Northern Ireland and the Republic of Ireland once Britain has left the EU. And it must ensure a smooth and predictable pathway for businesses and citizens alike.
In addition, Remainers expressed their disapproval of Britain's continuous subjection to the European Court of Justice (ECJ) upon Brexit but would only support the adoption of simple and sensible EU laws.
Mr Miliband said he respected last year's referendum result, but also maintained "democracy did not end on 23 June 2016".
Prime Minister Theresa May formally triggered the Brexit process on March 29 and divorce negotiations officially began on June 19.
The EU's chief negotiator, Michel Barnier, warned EU ambassadors last month that the lack of progress meant talks on the future relationship with the United Kingdom, including a free-trade agreement, may not be possible by the next leader's summit in October, and may have to extended. "Mrs May is making a great mistake if she allows her policy to be dictated by the Brexit ideologues".
The government's Brexit department said Britain wants to show that progress on the preliminary issues has been made and "we are ready to broaden out the negotiations" by the time of an European Union summit in October.