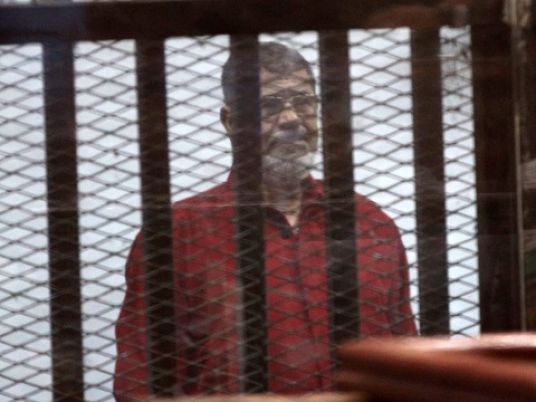 The Cairo Court of Appeal chose to uphold a lifetime sentence on Saturday against former Muslim Brotherhood President Mohamed Morsi and six others, previously issued by Criminal Court, on charges of espionage with Qatar.
The Court of Cassation ruling, which is final, overthrew a 15-year sentence for Morsi on charges of stealing the documents, handed during the initial sentencing.
The convicts, members of the Daesh branch in neighboring Libya, can appeal the sentences as they should go to a process of review by the Grand Mufti, Egypt's top theological authority, until November 25. The court also confirmed death sentences of three prominent members of the Muslim Brotherhood in the same case.
The documents allegedly include information on general and military intelligence, armed forces and state policy secrets which harm the national security.
Morsi is already serving a 20-year sentence for killing protesters during demonstrations in 2012.
On Oct. 22, 2016, the same appeal court has confirmed a 20-year prison sentence against Morsi on charges of violence and murder in 2012, when clashes erupted outside a presidential palace between his supporters and opponents, which killed up to 10 people.
Morsi served as Egypt's first democratically-elected president after the fall of former dictator Hosni Mubarak in 2011. Egypt's relations with Doha were already troubled by Qatar's backing of Morsi.
The defendants are charged with joining a terrorist cell in Egypt's governorate of Marsa Matrouh affiliated with the Libya Daesh militant group.
Ahmed Ban, expert with Nile Center for political studies, and a Brotherhood dissident, predicted President Abdel Fattah al-Sisi will pardon Morsi if finally Morsi reached execution.