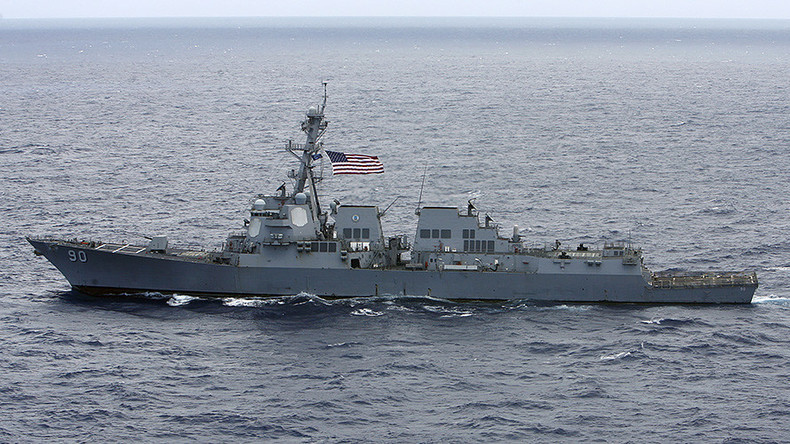 China has lodged a strong protest against the United States over the entry of an American warship in the South China Sea.
The Chafee, a guided missile destroyer, entered China's territorial sea off the Xisha Islands on Tuesday and conducted a so-called "freedom of navigation" operation, without the permission of the Chinese government, Chinese Foreign Ministry spokesperson Hua Chunying said Wednesday.
China claims the South China Sea and its islands virtually in their entirety, and its military expelled Vietnamese forces from the Paracels in 1974.
China immediately dispatched military vessels and tried to challenge the entry of the USA destroyer, local reports said.
China claims nearly all of the South China Sea, and has heavily militarized some islands in the region and expanded other territories with major land reclamation work, turning sandbars into islands and equipping them with airfields, ports and weapons systems.
If confirmed by the United States, it would be the fourth "freedom of navigation" operation (FONOP) carried out by the US Navy since President Donald Trump took office in January. China has carried out extensive land reclamation work on numerous islands and reefs it claims, equipping some with air strips and military installations. She further said that the ship also undermined China's sovereignty and security interests.
In July, the guided-missile destroyer USS Stethem conducted a "freedom of navigation exercise" around Triton Island in the Paracel archipelago, which is claimed by China, Vietnam and Taiwan.
China's Defense Ministry said Wednesday that it sent a warship, two fighter jets and a helicopter to warn the US destroyer away, calling the move a "provocation".