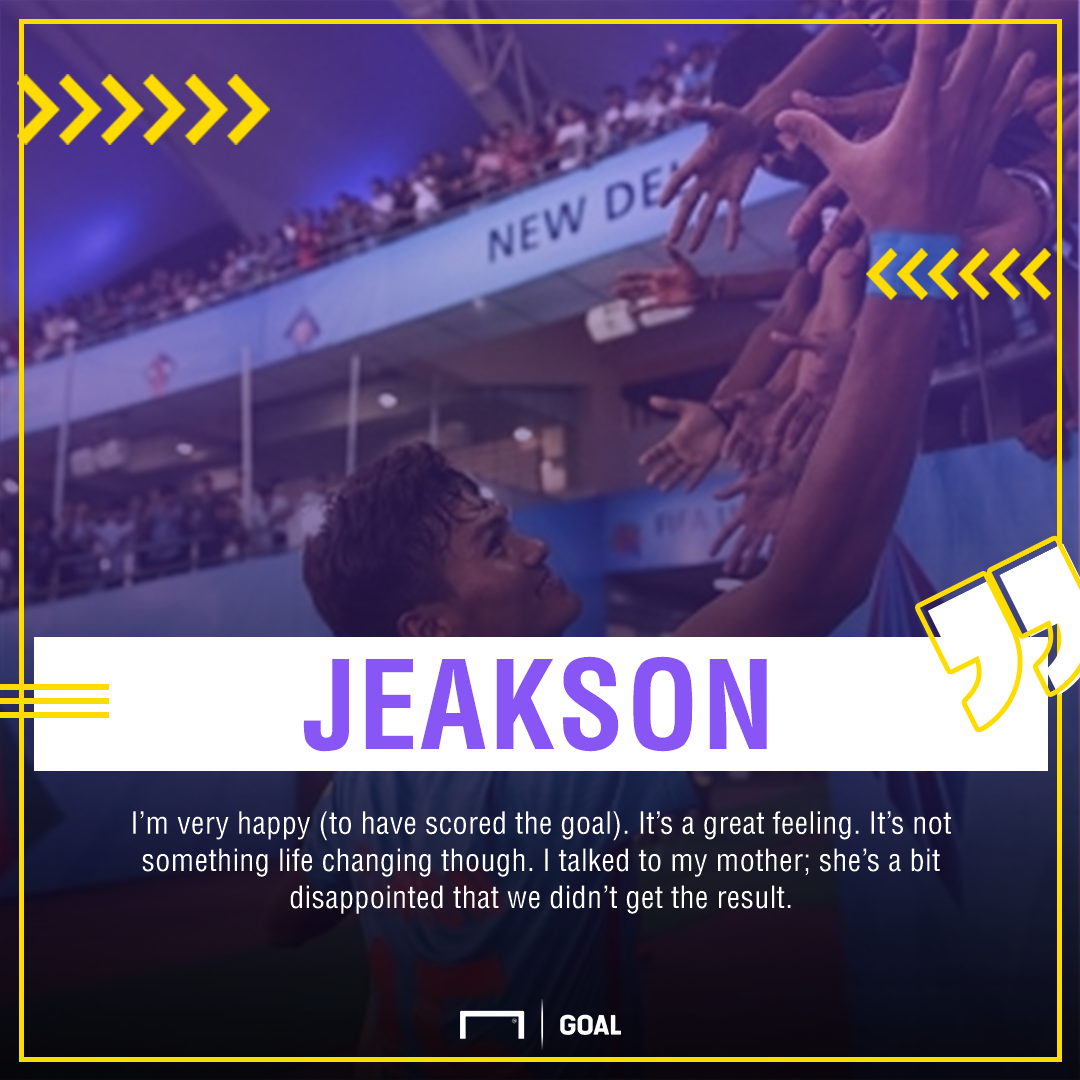 The celebration of India's first ever FIFA World Cup goal did not last long as Peneloza timed his run to perfection and scored the victor for Colombia in the very next minute.
After two rounds of matches, United States of America lead Group A with 6 points and a goal difference of +4 while Colombia and Ghana have three points.
Hence, India will not only have to win by a big margin but also hope that Colombia lose to the USA by a big margin in the other match of the day. It was India's first ever goal in a Federation Internationale de Football Association tournament.
Jeakson Thounaojam etched his name in India's football history in the 82nd minute when he headed in off a corner to become the first Indian to score at a FIFA World Cup at any age group. Apart from them Ghana and hosts India need big wins to lay claim for the second spot. We will fight for a win, whether it is possible or not. "We have shown the world that we belong on the same page as them and now we want to show that we can win against them", said India's head coach Luis Norton de Matos.
"Ghana will be a physical as well as a mental challenge for us". They are a strong team who are quick on the ball. Matos was speaking with the media before a training session and said that his players were so motivated that they were "ready to die" to get a good result against Ghana. "We are ready for the African challenge", Jeakson said on the eve of the match. Ghana's two wingers, Sadiq Ibrahim and Emmanuel Toku, have the ability to decide the game on their own. To contain these two will demand superb performances from India's backline of Boris Singh, Namit Deshpande, Anwar Ali and Sanjeev Stalin.
He was confident that his goalkeeper and the defenders will also rise to the occasion because staying alive in this competition will also brighten their future career prospects. It will be interesting to see if Ninthoinganba Meetei and KP Rahul, who played in right and left-side of midfield respectively against Colombia, will start or anyone of Nongdamba and unused substitute Komal Thatal will be deployed in the flanks.
While zealous football follower Suman Sri can't stop showering praise on our desi lads, who are affectionately called the Indian Colts or Blue Cubs, he's also thrilled about getting to watch top blokes from different nations.
In the lone striker position, Aniket Jadhav, who impressed after coming on as a substitute, might start in place of Rahim Ali, who was almost anonymous in the game against Colombia. India's GD will be -3 while Ghana will have -1.
"Against Ghana we will need a lot of support. My father is unwell after having suffered a cardiac arrest but he knows that I've scored for India", he added. I expect all to be cheering for us like they have done for us.
"They are injured. And we have to wait till tomorrow to get a final say on their selection", the coach said.