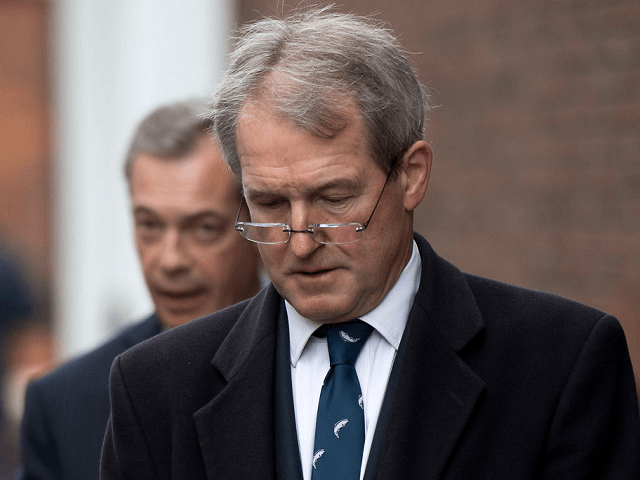 United Kingdom business has been calling for this for months, even as recently as the Party Conference season when a number of business groups have said their members fear for the future of the economy while no clear plan for our exit is being discussed.
The prime minister said: "We've looked at the rights of people staying here if we get a deal, that's what we're working at. I would like to say very clearly that the European Union is not working on such a scenario", Tusk said in a speech in Brussels. "If it turns out that the talks continue at a slow pace, and that sufficient progress hasn't been reached, then - together with our United Kingdom friends - we will have to think about where we are heading", he said.
But even before she had delivered her address, an European Union spokesman hit back in Brussels, saying "the ball is entirely in the United Kingdom court for the rest to happen".
The prime minister has refused to say she would vote for Brexit if given the chance again.
In a recent speech in Florence, May said that Britain wants a two-year transitional phase in which access to the European single market can continue on the terms it now has as an EU member state.
But the EU stuck to its terms: "There is a clear sequencing to these talks and there has been so far no solution found on step one, which is the divorce proceedings", European Commission spokesman Margaritis Schinas told a regular briefing.
May, however, struck a confident tone during her speech on Monday, telling MPs: "I believe we can prove the doomsayers wrong".
May, who hosted businesses on Monday to listen to their Brexit concerns, is keen to push the talks beyond a discussion of the divorce to try to offer firms some certainty about future trading conditions.
Barnier said last month that it could take "weeks or even months" for Brexit negotiations to move beyond this opening stage and onto trade.
On Monday May is due to update British lawmakers on developments since her major speech in Florence, Italy, last month. With British Prime Minister Theresa May due to address parliament, both sides have now said that the other is responsible for making the next move.
Yesterday Labour MP Ed Miliband invited May to clarify what she meant in her Florence speech when she claimed that Britain will seek to continue the "current terms" of its single market access during the transition phase.
It is the first time the Government has set out what "no deal" would look like, and is aimed at kick-starting Brexit talks which have stalled because of a row over the size of the so-called Brexit "divorce bill".
There is only one possible way that Theresa May can fight her way back, and that would be to stop with the hot air and bluster, and go and get us a deal we can all live well with.