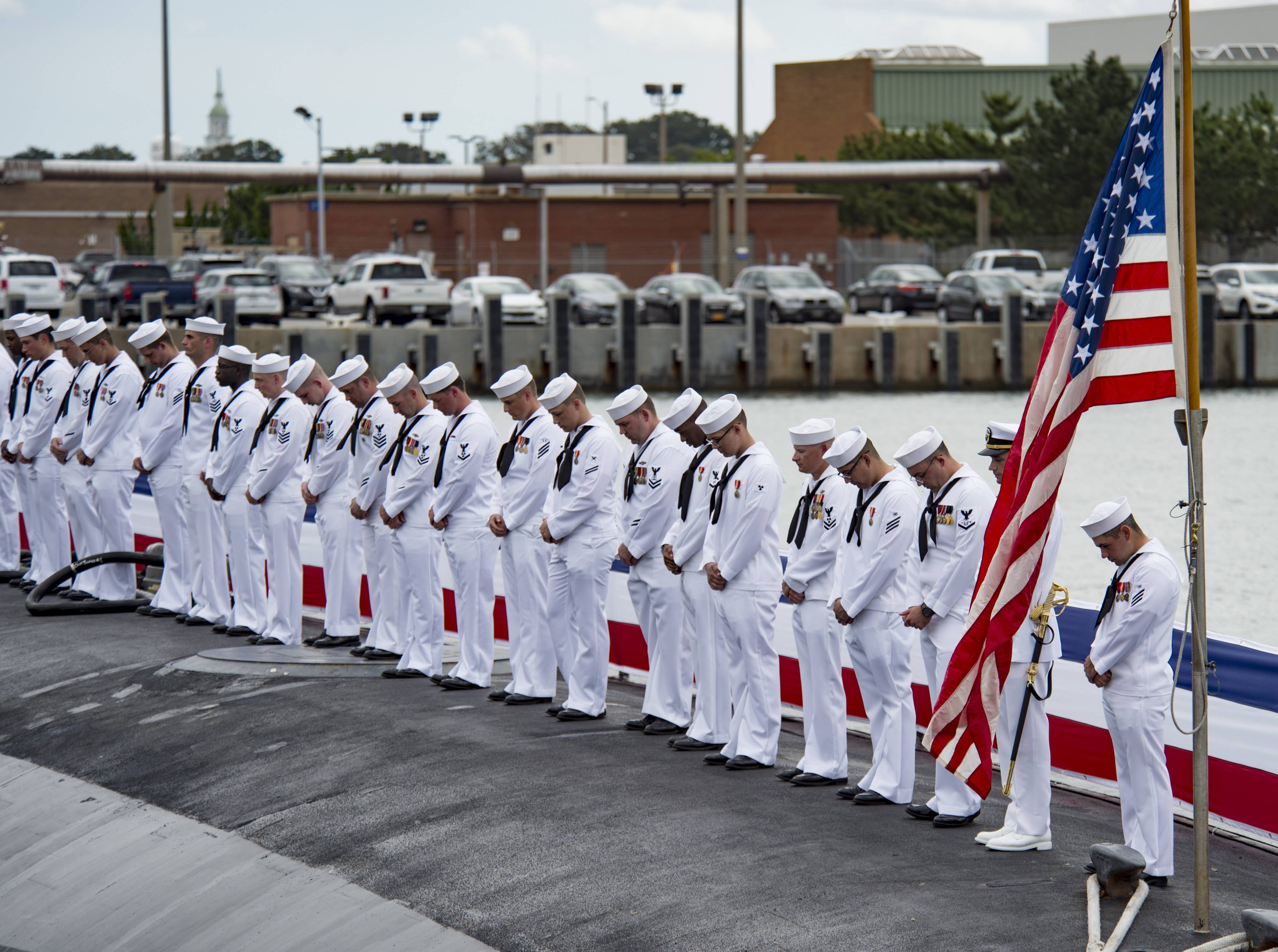 The South Korean navy was quoted by local media outlets as saying the joint exercise with the US navy would be staged from next Monday to Friday in the eastern and western waters of South Korea.
Additionally, the submarine is known to sometimes carry special forces.
U.S. Navy units participating in the exercise include USS Stethem (DDG 63), USS Ronald Reagan (CVN 76), and USS Mustin (DDG 89).
The submarine deployment to Korea occurred around the same time the United States deployed a B-1B bomber, with two F-15K fighter jets, to the peninsula for joint drills, South Korean news service Money Today reported Wednesday. The US Navy said in a statement that the drill is created to promote "communications, interoperability, and partnership" between the two militaries.
The U.S. 7th Fleet on Thursday also announced that the ROK Navy and air force, in cooperation with the U.S.'s Seventh Fleet, Pacific Air Forces' 7th Air Force, and Eighth Army will stage combined joint operations and exercises. In April, South Korean media reported that Navy SEALs aboard the MI had trained with a local force to decapitate North Korea's Kim Jong Un regime.
The vessel is carrying Tomahawk cruise missiles, used by the U.S.in the early April attack on Syria's Shayrat airbase. The super-carrier is accompanied by Aegis destroyers, guided missile cruisers, combat support ships and a nuclear-powered submarine.
Cmdr. Chad Hardt, commanding officer of the Tucson, said the deployment gives the Navy an "opportunity to strengthen the outstanding relationship that exists between the USA and the Republic of Korea".