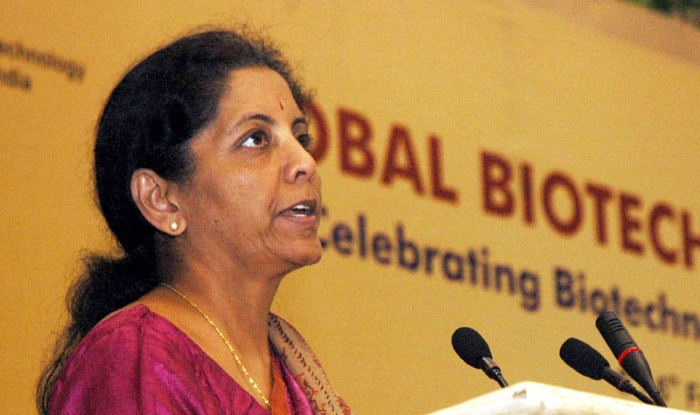 Defence Minister Nirmala Sitharaman's spontaneous "namaste" greeting to Chinese soldiers on her maiden visit to the Nathu La border post in Sikkim has struck a chord with China's experts and internet users, who largely welcomed the move.
In the event, the Air Chief briefed the Union Defence Minister on the current status of IAF and the recent development. On her twitter handle, she said Chinese soldiers from across the border took pictures of hers when she reached Nathu La.
The defense minister's trip to India's Nathu La border post in the state of Sikkim comes after a 73-day standoff that occurred nearby this year between the two neighboring countries - in the Doklam Plateau region, about 20 miles from Nathu La.
Sitharaman, India's first woman defence minister, visited the forward post to meet Indian troops on Oct.7.
A senior officer of Chinese Army is seen introducing his colleagues and their nature of work to Sitharaman and she suddenly greets them saying "Namste, do you know what namaste is?".
Her interaction with the troops of the PLA also sparked positive response among the Chinese netizens on popular social media websites.
"This is commonly regarded as the attitude of the Narendra Modi government".
The right-leaning China daily said some Indian nationalists "over-estimate India's strength and rights, assuming New Delhi can bark orders across the border at Beijing".
She was accompanied by Vice Chief of the Army Staff Lt Gen Sarath Chand and GOC-in-Chief Eastern Command Lt Gen Abhay Krishna.
It was Sitharaman turn to ask: "What would you say in Chinese?"
"However, she made her aerial survey of Gangtok and surrounding areas from the new Greenfield Pakyong Airport in Sikkim", read statement after her return from the Nathu-la Border during the afternoon", said a statement issued by the Department of Information and Public Relations, Government of Sikkim. The Indian government, in a press release, had said that both countries will withdraw its troops from the area.
The statement had come amidst reports that China has maintained a sizeable presence of its troops near the Doklam standoff site and even started widening an existing road around 12 km from the area of face-off.