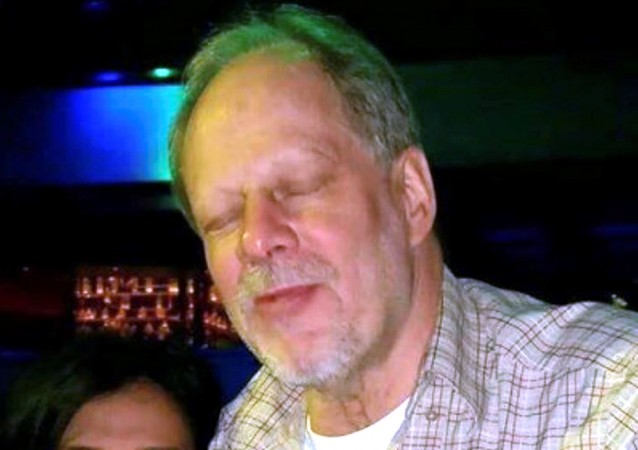 Lombardo said Campos' actions still assisted officers in helping to "pinpoint the location of the suspect", but added that the department now has no idea what prompted Paddock's ceasefire.
As Lombardo said last week, Mandalay Bay security guard Jesus Campos was responding to a silent alarm on the 32nd floor that is triggered in the security office when a guest room door is left open. He was shot in the leg at 9:59, about six minutes before Paddock opened fire on the concert.
Campos was not only injured, Lombardo said, "but also extremely shaken up by what happened to him".
In a bid to find out more information on potential motives behind the attack, law enforcement agencies have arranged for billboards stating "If you know something, say something" to be placed around Las Vegas appealing for anyone with information to come forward.
While Paddock aimed at fuel tanks across from the concert as a "diversion", Lombardo said it was clear that he meant to aim at the crowd enjoying a festival on the Vegas Strip.
Hotels along the Las Vegas Strip dimmed their marquees Sunday night to honor victims of the mass shooting that shook the city and the nation exactly a week earlier.
Clark County Sheriff Joseph Lombardo's confirmation of this adjustment of facts has a big impact on the timeline of events and raises even more questions about the shooter.
"That's been a matter of discussion, whether what I said was accurate or not".
There is no indication that anyone other than Paddock himself fired into the crowd, said Lombardo, adding that investigators were speaking to family members and partner of the gunman, Marilou Danley.
U.S. vice president Mike Pence said at a service in Las Vegas at the weekend for the 58 who died "in the depths, of horror" there was hope in those who risked their lives to help others.
The FBI has spent the past week figuring out what led Stephen Paddock to shoot into a crowd of thousands at a music festival from his Mandalay Bay suite.
It took police an hour and 12 minutes from the first 911 call reporting the incident to locate Paddock.
The officers did not immediately engage the shooter because, by the time they arrived, the gunfire had stopped.