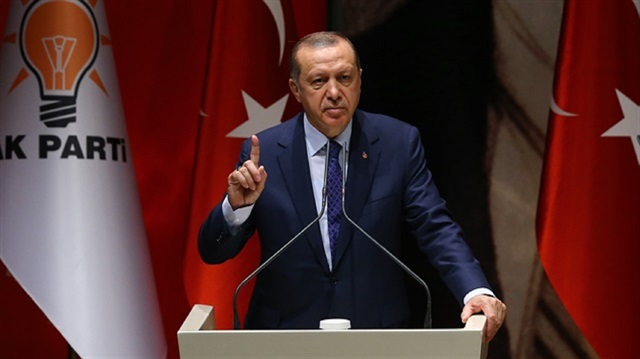 Turkey sent a convoy of about 30 military vehicles into rebel-held northwest Syria through the Bab al-Hawa crossing in Idlib, rebels and a witness said.
Turkish news media reported that the vehicles carrying the troops crossed into Idlib province late on Thursday.
Backed by Russian Federation, the Syrian government has pushed back rebels across the Arab country over the past months, shoring up its rule over the main urban centers.
The operation's target is the HTS but Observatory head Rami Abdel Rahman told AFP in Beirut that Turkish forces were escorted by HTS elements, appearing to suggest a degree of coordination by Turkey with the group. Reconnaissance units have been operating in the area since last Sunday.
Syria has been gripped by civil war since March 2011 with various terrorist groups, including Daesh, now controlling parts of it.
Moustafa Sejari, a senior official in rebel group Liwa Al Moutassem taking part in the operation, said on Twitter that the Turkish deployment was meant to "protect the region from bombing and to cut the path of (Kurdish) separatists".
The operation in the northwestern region was launched under a May deal between Turkey, which backs groups opposed to Syrian leader Bashar al-Assad's regime, and Russian Federation and Iran, who support Assad.
Last year, Turkey launched the Euphrates Shield operation, an incursion into northern Syria alongside Syrian rebel groups to take territory on the frontier from Islamic State.
Turkey regards the YPG as an extension of the PKK, a Kurdish group inside Turkey that has been waging armed insurgency against Ankara for three decades.
According to Turkish General Staff, Turkish Armed Forces, operating in the Idlib de-escalation zone to observe ceasefire, ensure humanitarian aid deliveries and to create conditions for the population to return to their homes, began setting up their observation posts on October 12, within the framework of agreements reached in Astana.
The development came after Turkey said it was sending in troops to enforce a de-escalation zone in Idlib.