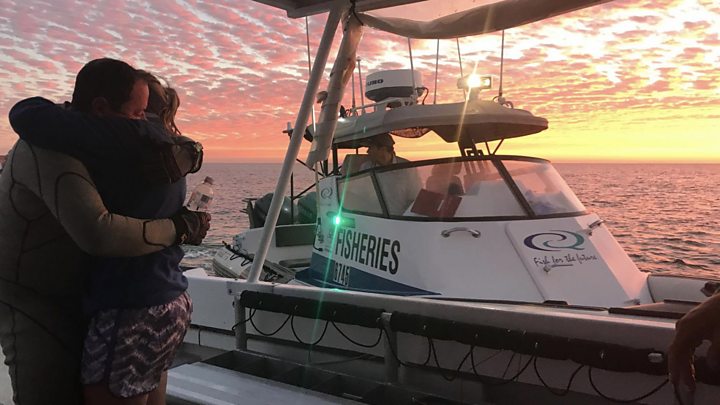 Fry said he thought the massive impact was just a friend playing a joke on him until he "saw a shark's head come out of the water with its teeth".
'We saw the YouTube clip of Mick Fanning saying that he punched it in the nose.
'If you are watching or listening, Mick, I owe you a beer, thank you very much.
A 10-foot shark was later spotted by a rescue helicopter service near the site of the attack.
He said he had been inspired by surfer Mick Fanning, who famously fended off a shark during a competition in 2015.
"People keep asking me what shark it was, but I have no idea", Fry told The Daily Telegraph. I punched it in the back'.
Fry said he could not return to the ocean for a week due to his injuries, but "after then, I'll be racing to get back in".
Fray said he wasn't conscious of his injured and bleeding arm until he reached the shore.
"It was just pure adrenaline, I genuinely thought I was going to die, like "you're about to be eaten alive by a shark", so everything slowed down, like "get on your board and surf".
The shark left scratches and a small puncture wound on Mr Fry's arm.
He was driven to a nearby hospital by his companions instead.
The man was surfing with three others 20m-40m offshore when it jumped out of the water and hit him in the right shoulder about 4pm (Monday 13 November 2017).
"It was terrifying but it only lasted five seconds".
Mr Fry said he had "no idea" what kind of shark it was, but said it was "big and scary". The beach at Avoca was closed by authorities, who said they are closely monitoring surrounding beaches.
A British doctor said on Tuesday he punched a shark on the nose to escape its jaws while surfing off the Australian coast.