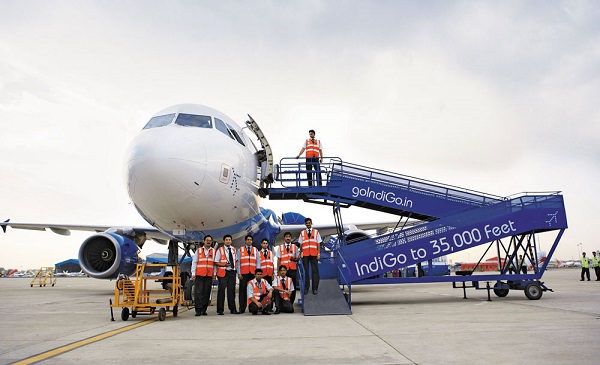 On the issue of shifting of operations by airlines from T1 to T2, Civil Aviation Secretary R N Choubey said the ministry is still working out a common ground.
"The writ petition has been filed under Article 226 of the Constitution of India to challenge the arbitrary, discriminatory, illegal and mala fide decision by Delhi Airport on the strength of assumed authority given to it by MOCA (ministry of civil aviation) to permit one airline (GoAir) to shift its entire operations from Terminal 1 to Terminal 2 with effect from October 29", the IndiGo statement said.
The writ petition is likely to come up for hearing on Wednesday, November 15, 2017.
DIAL that time said that it has given time till early January 2018 to IndiGo and SpiceJet for shifting some of their flights from T1 to T2.
Delhi airport has three terminals, of which T1 is used by low fare carriers for domestic operations and terminal-3 (T3) by full service carriers, foreign airlines and LCCs' worldwide operations.
Earlier, the deadline for three low-priced carriers - IndiGo, GoAir and SpiceJet which now operate from T1D - to shift some of their flight operations to T2 was October-end.
A DIAL spokesperson declined to comment "as the matter is subjudice". Go Air has already agreed to shift its entire operations to T2.
The is the latest in a series of incidents to have afflicted the airline, with reports over the past month including passenger assaultand a wheelchair mishap.
T1 handled 24 million passengers in 2016-17 whereas its rated capacity is 20 million passengers per annum. "To avoid the risk, he burnt all the fuel by hovering the flight in the sky for more than an hour and then landed safely", an official of IndiGO Airlines said, adding that the flight resumed its journey an hour later and reached Hyderabad safely at around 12.15 am.
According to the airline, the passenger was "injured" and was immediately rushed to the doctor of the AAI and was administered first aid.