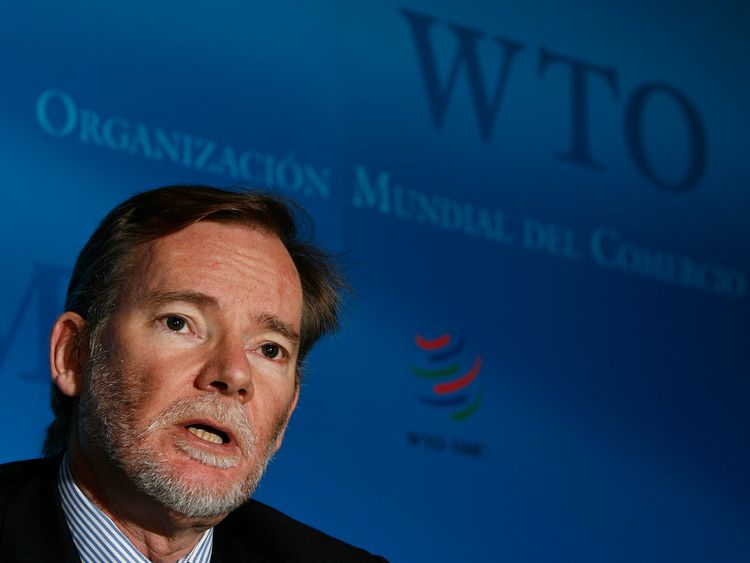 European Union's chief Brexit negotiator Michel Barnier holds a joint news conference with Britain's Secretary of State for Exiting the European Union David Davis after the latest round of talks in Brussels, Belgium October 12, 2017.
The EU leaders need to decide during a Dec 14-15 summit whether "sufficient" progress has been reached on preliminary issues like the divorce bill to move the talks on to future relations, including trade.
Michel Barnier told reporters in Brussels that talks on trade would be "put back" again if Britain's position did not move in the fortnight.
He also said that he needs to see progress in the next two weeks, or we can't progress with Brexit next month as planned.
Following another round of talks with David Davis and his team, Barnier said that the United Kingdom now has two weeks to make concessions if it wants to make any progress by December.
"I am now of the view that I think it is likely that we will be able to say that sufficient progress has been made at the December meeting, allowing us to move on to discussions on transition and the future arrangements, but that is just my predictor at this stage".
David Davis insisted again today that there is a need for "creativity and sensitivity" on both sides to solve the issue of the Northern Ireland border - but the European Union have said much more work needs to be done before we can move onto talking trade.
"This is now about moving into the political discussions that would enable both of us to move forward", he said. Britain has said it will pay to settle commitments it has made to the European Union budget, but has not agreed to the EU's estimated bill of some 60 billion euros ($88.8 billion Cdn).
Britain is under strong pressure from business to clarify what terms of trade with the European Union they will have after Brexit.
Barnier reported that the issues of citizens' right in each other's areas was making "some progress" but said that difficulties remain.
He said issues related to family reunification, the right to export social security benefits and the role of the European Court of justice still need work.
A leaked document from the EU appeared to propose keeping Northern Ireland in the customs union to avoid a hard border on the island of Ireland.
On the biggest hurdle to progress, the divorce bill, Davis simply repeated Theresa May's pledges from her Florence speech in September: to ensure that no member state lost out in the two years after Britain left the bloc, and to honour past commitments.
"We need to ensure that nothing is done that undermines the integrity of the United Kingdom single market".
The move - which would split up the United Kingdom from Northern Ireland - has angered Democratic Unionist Party politicians and directly goes against the British position on the matter.