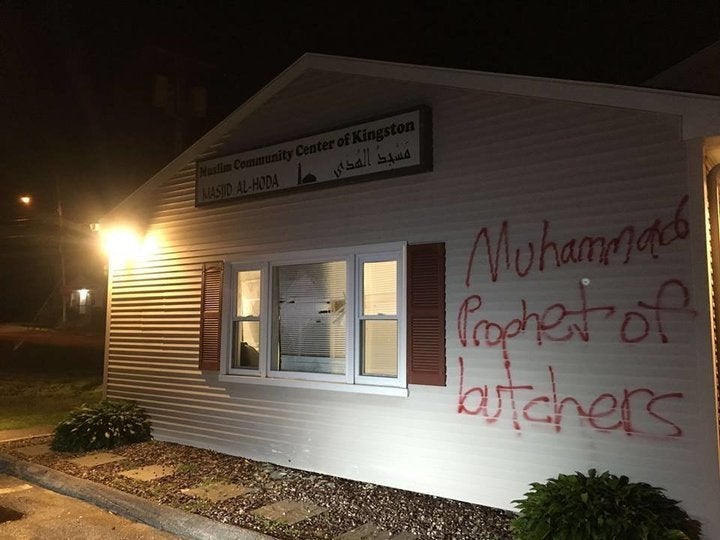 About 20 percent of the victims were singled out because of religious bias, and majority were anti-Jewish attacks.
The FBI's annual hate crime statistics, released Monday, showed there were 6,121 hate crime incidents in 2016, up 4.6 percent from 5,850 in 2015. In those findings, the organization determined more LGBTI people have died in hate-related homicides in 2017 so far than all of 2016. Of the incidents spurred by hatred of a particular religion, anti-Semitism was again the leading cause, motivating about 55 percent of those episodes, followed by anti-Muslim sentiment, which spurred about 25 percent. The number of hate crimes targeting LGBT people also went up past year.
Pittsburgh Police have noted that hate-motivated vandalism doesn't always get charged or reported to the Federal Bureau of Investigation under the state's statute covering "ethnic intimidation", which covers acts that victimize a person or property based on race, color, religion or national origin.
"There's a unsafe disconnect between the rising problem of hate crimes and the lack of credible data being reported", said Anti-Defamation League CEO Jonathan A. Greenblatt, who called for an "all-hands-on-deck approach" to address underreporting.
The FBI numbers come as reports of bias-fueled incidents have increased over the a year ago, heightening a sense of unease nationwide.
"It's deeply disturbing to see hate crimes increase for the second year in a row", Anti-Defamation League CEO Jonathan A. Greenblatt said in a statement, according to The Washington Post.
The yearly report is the most comprehensive accounting of hate crimes in the U.S. But authorities have long warned it is incomplete, in part because it is based on voluntary reporting by police agencies across the country.
The remaining incidents were motivated by a gender identity, disability, or gender bias. And Jews were targeted in more than half the 1,538 religion-motivated crimes. "The end result is loss - loss of trust, loss of dignity, and in the worst case, loss of life".
Four in 10 of the people identified as "known hate crime offenders" committed simple assault, while almost a quarter committed aggravated assault.