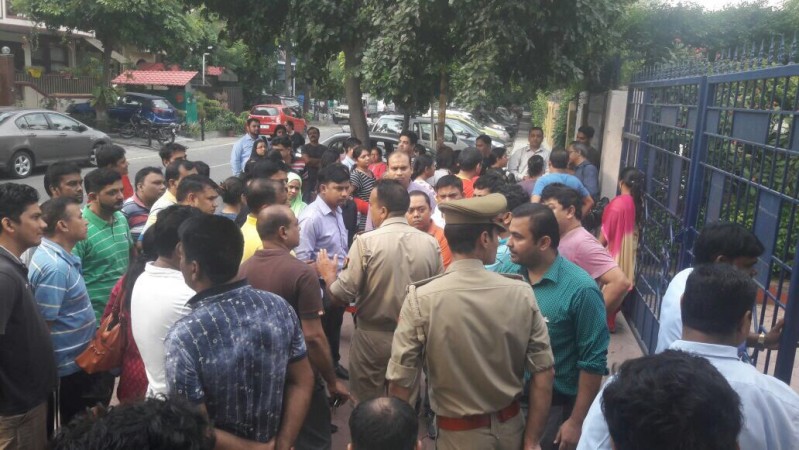 The CBI had also said that the accused had looked up methods to remove fingerprints from the weapon (a knife) that he meant to use to commit murder, said a Hindustan Times report.
The murder case of the seven-year-old took a new dimension on Wednesday after the CBI arrested the class 11 student of the Ryan International School and gave a clean chit to the bus conductor, arrested on the charges of murder and sexual assault.
According to a report by Hindustan Times, the boy has also alleged that the investigators had physically tortured him and recorded the confession in their own words.
The BJP MLA from Gurugram also sought stringent action against police officers who ended up arresting bus conductor Ashok Kumar for Pradhuman's murder.
The Gurugram Police has come under the CBI scanner over alleged negligence and haste in investigating the Pradyuman Thakur murder case, and the central investigating agency suspects there is more than what meets the eye.
The CBI is concerned over the reasons as to why the SIT either missed or misinterpreted evidence, which allowed the "accused" Class XI studen to walk scot-free under the garb of a key witness.
The report adds that legal experts say that a confession before a police officer does not hold any evidential value.
The accused, who is a minor was presented before the Juvenile Justice Board (JJB) and demanded his six-day custody.
Earlier in the day, the father of the Ryan International School student claimed his son to be "innocent" and said that he was being beaten up by the probe agency. The CBI officially refused to confirm their meetings.Sources said the SIT officials were questioned about how they had missed several obvious clues.
The accused student has been sent to Faridabad observation home where he will be kept until the next hearing in the case on November 22.
During the CBI interrogation, the accused confessed to his crime to the CBI in front of his father.
Last week, a 16-year-old student of the school was detained by the CBI and accused of slitting his junior's throat in the toilet to delay exams.