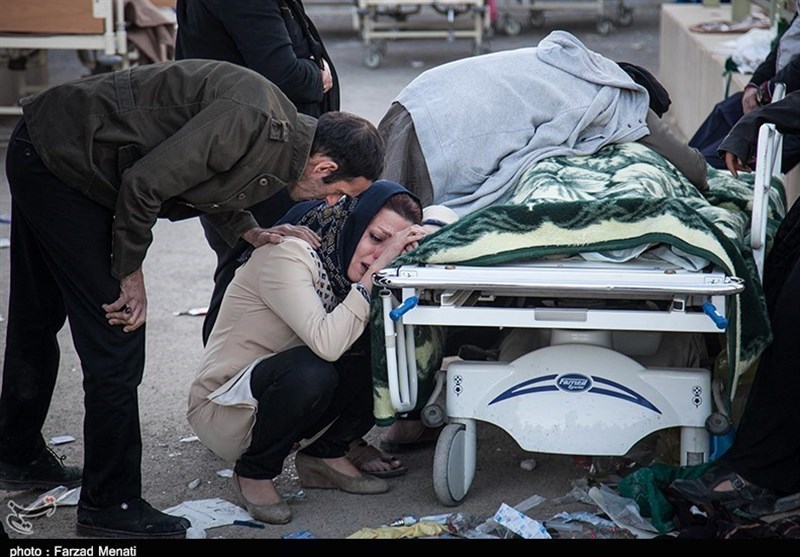 A magnitude 7.3 natural disaster hit western part of Iran along the border with Iraq on Sunday Nov.12, 2017 at 21:48 pm local time, killing at least 328 people and injuring more than 3950 up to now.
The report overnight by the IRNA news agency said the number of injured in the quake now stood at 7,460.
Kermanshah, an nearly entirely Kurdish province nestled in the Zagros Mountains that run along the border with Iraq, suffered all of Iran's fatalities from quake that shook 14 of the country's 31 provinces.
Iranian Supreme Leader Ayatollah Khamenei sent a message for all citizens to "rush to the aid of those affected in these early hours after the incident".
Less than 48 hours after the natural disaster hit Iraq and Iran, authorities in Iran have called off rescue efforts, saying there's little chance of finding survivors in the country's quake-prone western region.
"We are living in a tent and we don't have enough food or water", he said.
Kermanshah's provincial officials said about 12,000 houses both in urban and rural regions across the province have been totally damaged due to the strong natural disaster.
The head of the elite Revolutionary Guards, Major General Mohammad Ali Jafari, said many older buildings collapsed. "We have no tents, no blankets", said one young resident of Sar-e Pol-e Zahab, the city most affected by the disaster.
She said now that rescue operations had ended, the priority was getting people into shelters as quickly as possible, and that the delivery of aid was on track.
The epicentre of the quake was near the border, 20 miles southwest of the city of Halabjah in Iran.
Tremors were felt as far away as Turkey, Israel and Kuwait.