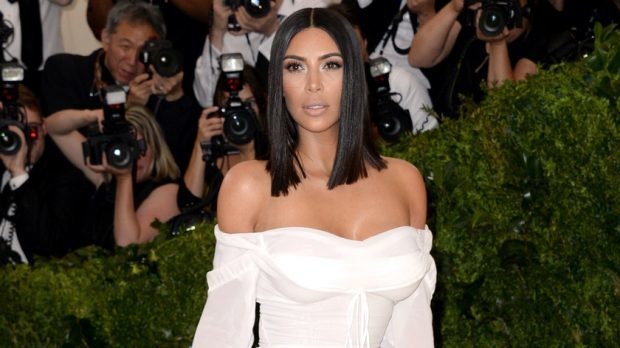 However, the good fans took to the comments section to defend the E! television star, writing she "looked fine" and it was "just makeup" and "contouring" that made her nose look the way it does in images.
In true Kardashian style, Kim went all-out with her cherry blossom theme, bringing in dozens of handsome, blooming plants to adorn the entrance and hall where the "tea" took place.
Kim Kardashian followed-up her cherry blossom baby shower by using this picture to describer her mood.
Kim Kardashian threw a star-studded baby shower for her upcoming third child with Kanye West!
It seems like intense rumours that Kylie Jenner and Khloe Kardashian are both pregnant have totally eclipsed older sister Kim Kardashian's baby news.
The party was also attended by model Chrissy Teigen.
Not one to shy away from a shameless plug, the glam mum-of-two gifted her A-list guests party favours from her KKW Beauty line, as well as her new fragrances, Crystal Gardenia, Crystal Gardenia Citrus and Crystal Gardenia Oud. I wonder what she got done now?
Meanwhile, Khloe and Kylie are also rumoured to be expecting their first children, but have been keeping hush hush about their expectant arrivals.
Kim then excitedly replies: "We're having a baby!"
"These are SO comfy for the holidays", said Kardashian in her caption promoting the new velour pieces.
"Ok guys, my baby shower for baby number three", Kim said in one video, as she showed her followers the handsome trees that lined the entrance to the party.
Kim previously revealed her pregnancy to Khloe in an episode of KUTWTK.