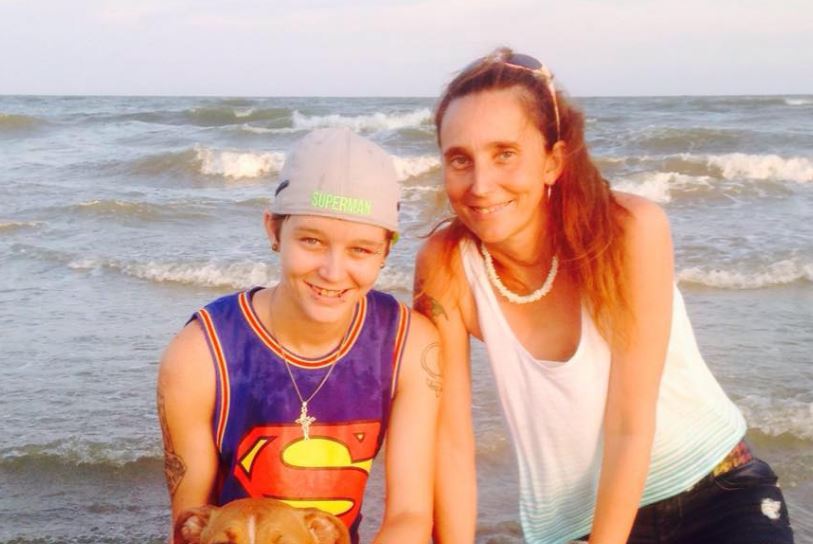 An Oklahoma woman who was arrested for incest after marrying her biological mother received a deferred sentence.
District Judge Ken Graham gave Misty Spann a deferred sentence of 10 years, at least two of which must be under the supervision of the Oklahoma Department of Corrections, court minutes show. She also must pay a $1,000 assessment, a $991 fee and court costs.
The defendant, who is from Duncan, was set to stand trial but instead entered a guilty plea Tuesday for last year's nuptials to mom Patricia Ann Spann.
Patricia Spann told the investigator that she lost custody of Misty Spann and her other two children but reconnected with them in 2014.
Misty Spann and Patricia Spann were both charged with incest.
Misty Spann also set out to dissolve her and her mother's marriage, filing for an annulment "by reason of illegality and fraud" on September 1, according to online court records.
Patricia Spann said that she didn't think the nuptials broke any laws because she was no longer listed as a parent on her daughter's birth certificate.
It is reported that misty Spann grew up with her grandmother, as her mother was deprived of parental rights. When she and Misty were reunited, Patricia allegedly said they "hit it off".
Their incestuous marriage was discovered by authorities during a child welfare investigation, the Associated Press reported. She will not have a criminal conviction for incest if she completes her probation successfully. Her criminal case has been delayed to January so she can undergo surgery, records show.
One of Patricia's sons, Cody Spann, told PEOPLE previously that his mother is an alleged "predator" who "forced" his brother and sister to marry her - and threatened to kill them if they did not comply. The marriage was later annulled in 2010 after the son opted out of the relation, terming it "incestuous".
You might also be interested in.
.
"For you to want to put your own daughter through this, what kind of person are you?"