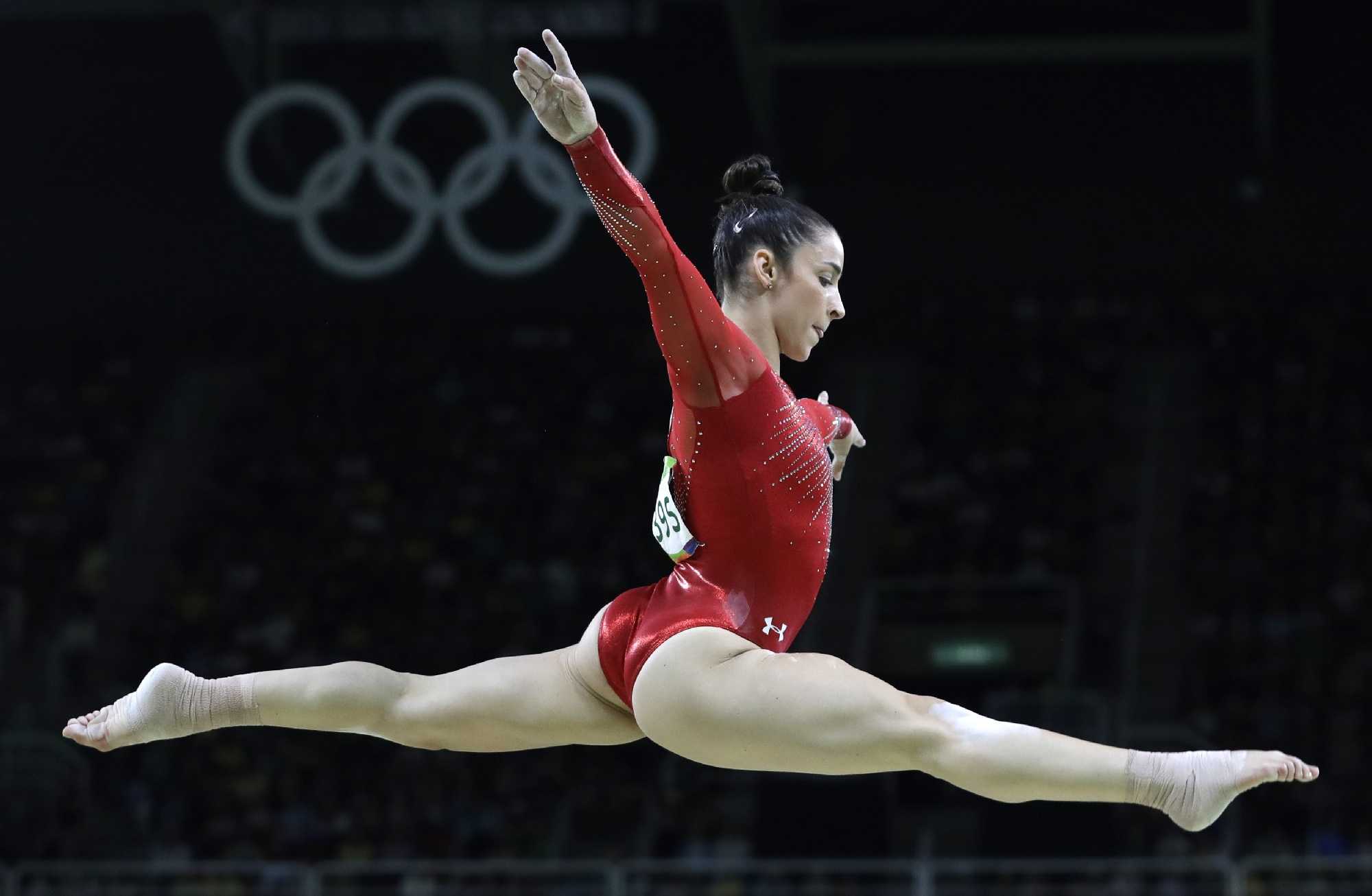 In February, 60 Minutes aired a report in which Jamie Dantzscher, a 2000 Olympic bronze medalist; Jeanette Antolin, who was on the 1999 USA team that went to the world championships, and Jessica Howard, the 1999 national champion in rhythmic gymnastics, accused Nassar of abuse.
In a preview released Friday, Raisman, 23, tells the show's Dr. Jon LaPook she was first treated by Nassar, who spent almost three decades as an osteopath with the USA Gymnastics organization, when she was 15 years old.
Raisman, who was also captain of the 2012 Games in London and has a book scheduled to be released next week, is the second member of the "Fierce Five" U.S. women's gymnastics team to allege abuses by Nassar.
Raisman's interview with "60 Minutes" will air on Sunday night.
In a preview clip, interviewer Jon Lapook says to Raisman at one point that she looks 'angry, ' prompting her to explain why she is so upset with the national team. "I just want to create change so [that young girls] never, ever have to go through this".
Nassar's revelations come about a month after her teammate McKayla Maroney said she was abused by Dr. Nassar, claiming he began assaulting her when she was 13, under the guise of "medically necessary treatment."
Nassar pled guilty in July to three counts in a federal child pornography case, in which he admitted that he collected thousands of images of child porn on his computer and then paid a vendor to delete all material on his hard drive to evade investigators.
However, Nassar also faces a handful of other criminal charges stemming from the accusations.
RAISMAN: Why are we looking at why didn't the girls speak up? After the Rio Olympics, where she won a second team gold as well as silver medals in the all-around and floor exercise, Raisman told 60 Minutes she finally chose to speak to FBI investigators about Dr. Nassar. Nassar resigned from USA Gymnastics in the summer of 2015. "Why not look at what about the culture?" she said. "USA Gymnastics is very sorry that any athlete has been harmed...we want to work with Aly and all interested athletes to keep athletes safe". He also faces 33 charges of criminal sexual conduct in MI.
In June, the federation adopted 70 recommendations offered by Deborah Daniels, a former federal prosecutor who oversaw the review.
USA Gymnastics announced Tuesday it hired Kerry Perry as the organization's new president and CEO.