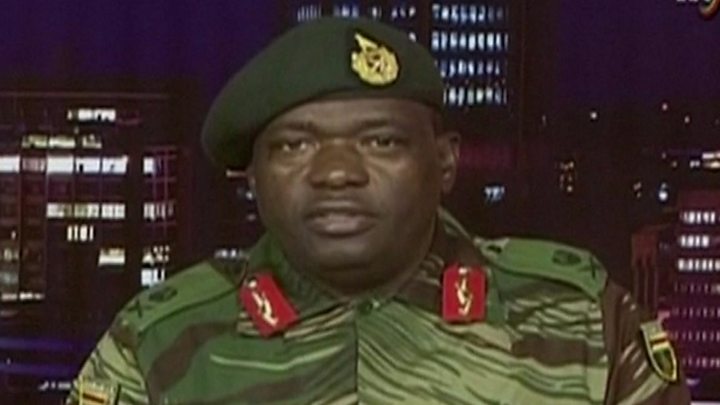 Mnangagwa was sacked from both government and the party last week, and is now holed up in South Africa.
"The current purging which is clearly targeting members of the party with a liberation background must stop forthwith", Chiwenga said.
Mnangagwa's sacking opens the way for Mugabe's wife, Grace, to be named a vice president at the annual conference of the ruling party, ZANU-PF, in December.
Among the big wigs alleged to be loyal to the former vice president and facing the axe are state security minister Kembo Mohadi, cyber security mister Patrick Chinamasa and Environment minister Oppah Muchinguri.
ZANU-PF is due to hold a congress next month, when 52-year-old Grace, a hugely divisive figure, could be appointed as one of the country's two vice presidents.
For her part, Mrs. Mugabe has dared the army to shoot her, calling for the military to stay out of politics.
"The President has been maintaining his legacy all these years".
Chiwenga charged the ruling ZANU-PF party had been infiltrated by people who were seeking to destroy it from within.
Now, with the army having thrown its lot with exiled Mnangagwa along with veterans of the liberation struggle under the umbrella of the Zimbabwe National War Veterans Association, the police top brass, led by General Augustine Chihuri has been seen to side with Grace's G40 faction while the intelligence has always been divided.
"Known counter-revolutionaries... must be exposed and fished out", he said.
Mbengo told journalists yesterday that Mnangagwa's expulsion was the last match stick to set the party ablaze, adding the move would tarnish the Zanu PF leader's worldwide image and confirm his dictatorial tendencies.
OVER 30 generals from the Zimbabwe Defence Forces packed the fortified KGIV army barracks in Harare as their boss issued a rare rebuke to President Robert Mugabe, leaving the country on the cusp of a coup.
Chiwenga said "instability" in the ruling party had caused "distress, trepidation and despondence".
"As a result of squabbling within the ranks of Zanu-PF, there has been no meaningful development in the country for the past five years".
The bond notes themselves are running short, forcing banks to ration cash withdrawals.