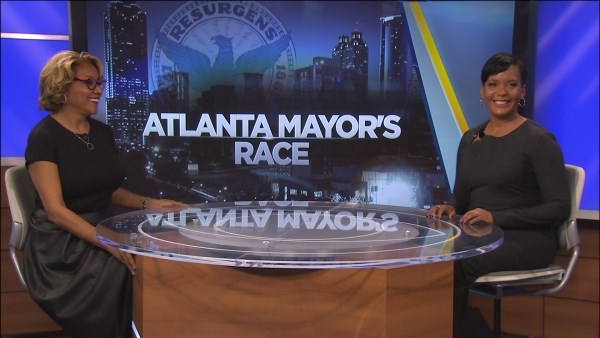 The razor-thin margin in the runoff to become Atlanta's mayor must feel like deja vu for Mary Norwood.
Bottoms and her team declared victory early Wednesday, sharing their optimistic views on the future.
Less than 800 votes separated the candidates, but Bottoms ultimately nabbed the winning vote, beating out Norwood by a mere 759 votes.
Because neither of them had the majority of the vote, under Atlanta's rules, the top two candidates then entered a runoff election, running a much tighter and more heated race than the general election, which saw a candidate field of 11 candidates. Norwood cited an unofficial count in her address to supporters, and said while she was behind in votes, she was waiting for further updates on the vote total later in the week.
Bottoms leads Norwood by a margin of less than 1 percent, which is the threshold where the second-place finisher can request a recount under state law.
Both candidates are members of Atlanta's city council.
"I am just in awe of what God is able to do", Bottoms said.
Meanwhile, Bottoms, 47, celebrated a victory alongside outgoing Mayor Kasim Reed - who backed her run - as she spoke to supporters.
A win for 65-year-old Norwood would give Atlanta its first-ever white female mayor and end the Democratic Party's hold on the office since 1879.
The contest between Bottoms, who is black, and Norwood, who is white, was seen as a test of the staying power of a long-dominant black political machine amid profound demographic and economic changes.
Transportation, public safety and affordable housing are among the most pressing challenges facing the city's new mayor.