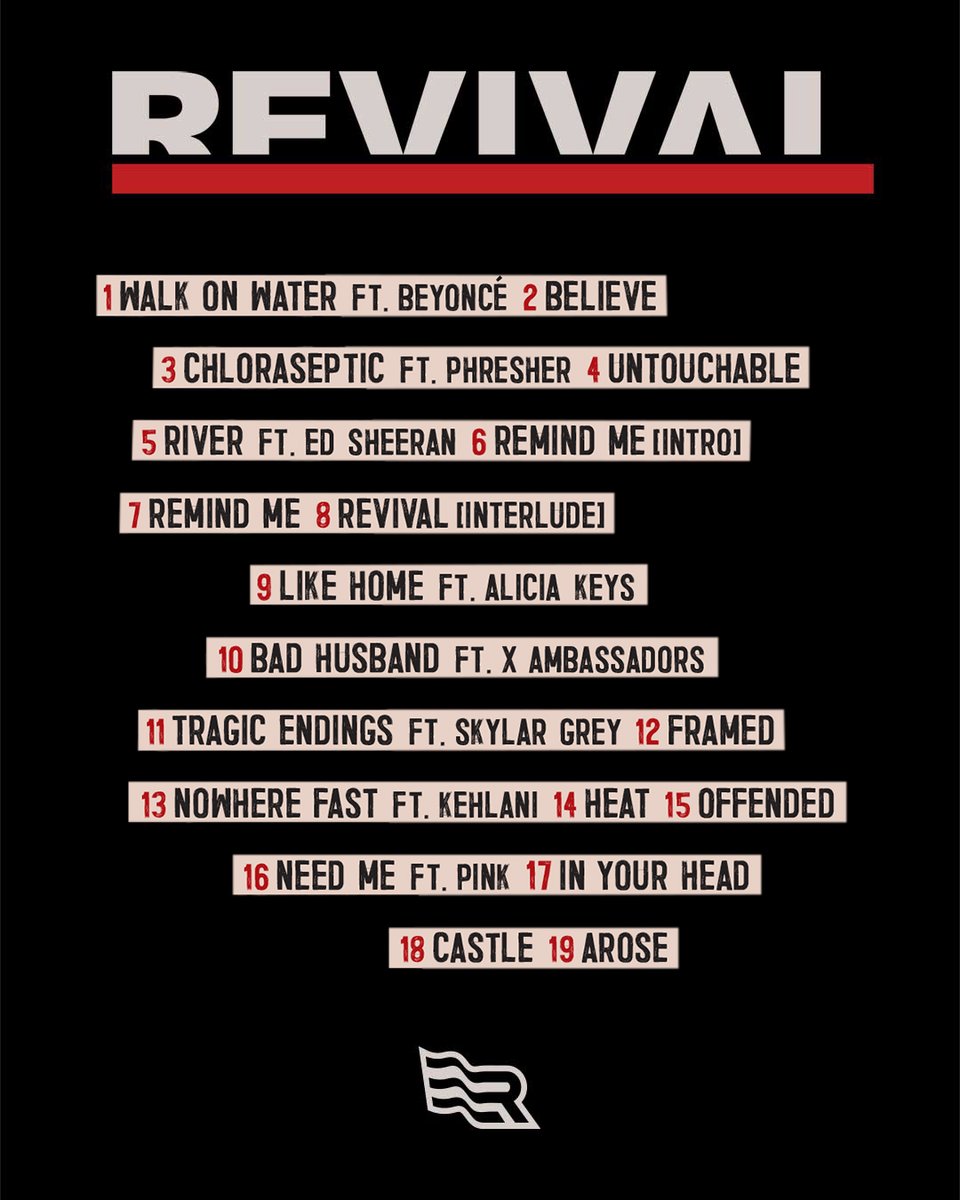 Reuters/Jumana El-HelouehU.S. rapper Eminem performs during the Abu Dhabi F1 Grand Prix After Race closing concert at the du Arena on Yas Island, November 4, 2012.
Ed Sheeran, Pink and Alicia Keys are among the guests enlisted on Eminem's new album "Revival".
Revival is Eminem's ninth studio collection is out on December 15. For Em, Revival serves as his first album since his 2013 release Marshall Mathers LP 2, which spawned hit singles such as "Berzerk", "Rap God", and the Rihanna-assisted Hot 100 chart-topper "The Monster".
Eminem released his first single from Revival titled "Walk on Water" a self-deprecating song in which the Grammy-winning songwriter talks about how he's lost his footing with fans over the last couple of years.
As Variety indicates, the new album features hardly any other rappers.
The track featured Beyonce who sang the hook. On Nov. 10, he dropped "Walk on Water" featuring Beyonce.
Check out the full track-list straight from the source below.