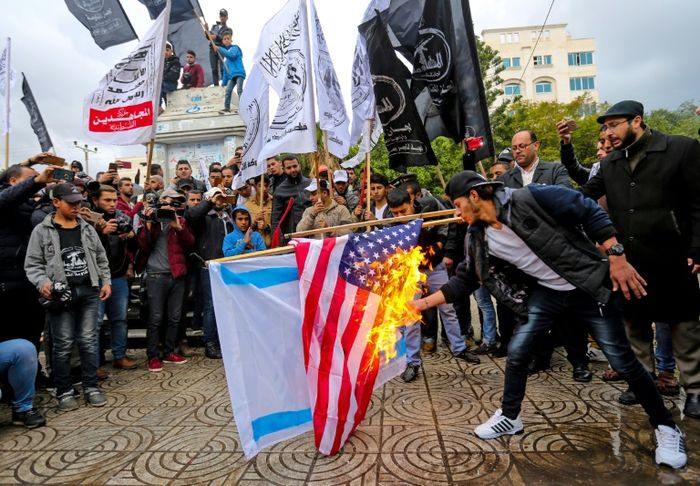 After the assault from Gaza, Israeli jets targeted military sites belonging to Hamas and Islamic Jihad.
The rocket fire followed several clashes between Palestinian demonstrators and Israeli forces along the Gaza border earlier in the day, in which at least nine Gazans were injured, according to the local health ministry.
HAMAS leader Ismail Haniyeh called for a new "intifada", or uprising, yesterday in response to USA recognition of Jerusalem as Israel's capital.
Although there are no specific details regarding tomorrow's intended disruptions, the IDF is preparing for the possibility of renewed rioting along the Gaza Strip border during hours of prayer in Jerusalem, where both Israel Police and IDF Border Police forces have been bolstered.
"We demand, call and will launch an intifada in the face of the Zionist occupation", Haniyeh said in a speech Thursday.
He also added that the movement does not recognize the city as Israeli capital, insisting that "united Jerusalem remains the capital of the whole Palestine".
The directive given to IDF soldiers ahead of Friday's expected riots is to show as much restraint as possible until the situation becomes life-threatening.
Israel's strikes on Gaza mark the second time in less than two weeks that the IDF attacked the area in retaliation for alleged attacks from Hamas.