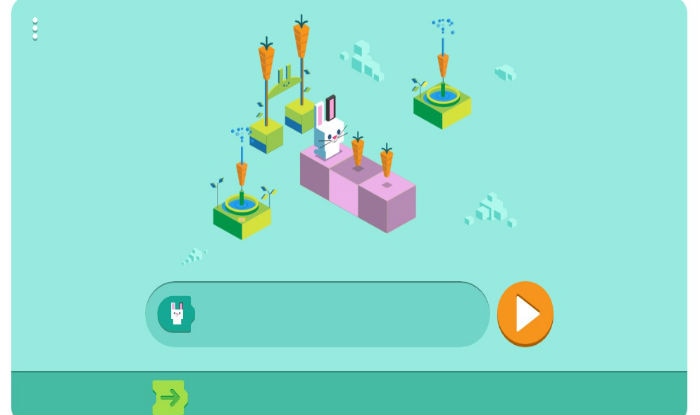 Today's celebrates 50 years of children's programming language with an interactive, six-leveled quest created to teach kids coding.
She writes that like Logo, Scratch was developed at MIT by building on Papert's early ideas about kids and computers. "With Logo, children could program the movement of the turtles, giving them the opportunity to explore a concept from mathematics and other Sciences", - says one of the creators of the new Doodle, Campo Fernando, from the Massachusetts Institute of technology.
There's also a companion Web site that lets students design their own Google Logo using a visual programming app called Scratch.
This unique doodle is Google's first-ever coding doodle to celebrate the computer science education week (CSEdWeek) and also mark 50 years of kids coding languages.
Designed in 1967 by Seymour Papert and a team of researchers at MIT, the pioneer of kids coding languages helped kids learn about math by inputting commands that would direct an on-screen or electronic turtle. Although his name is not too known, this person has created once a ballpoint pen. How did you do on Coding for Carrots? However, at that time, kids programming on computers sounded impractical. They saw coding as a way for kids to develop confidence and fluency with a piece of powerful, modern, and one-day ubiquitous technology.
This week is also Computer Science Education Week, which also makes it the flawless time to look back on 50 years of kids coding.
At Google's invitation, Fernando has written a detailed post on the history and importance of kids coding languages. It certainly does not appear as boring (it may have been exciting for those born in the 80's but not today) as Logo (which was perceived about 50 years ago) so it will be better at teaching kids how to code. She adds that she hopes people will find this experience appealing and engaging enough to be encouraged to pursue it further.
For kids today, the new Google Doodle and Scratch sure seems like a win-win.