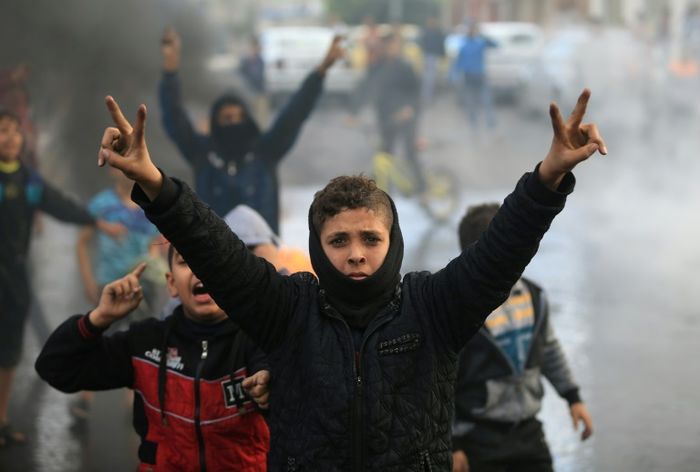 The IDF said the strikes on Gaza had been carried out with tank fire and from an aerial vehicle.
Two rockets were fired from Gaza toward southern Israel.
In response to rocket fire earlier on Thursday evening, the IDF fired on Hamas targets in central Gaza.
Many outraged Palestinians demonstrated in the Gaza Strip, waving Palestinian flags, photos of Al-Aqsa Mosque and banners proclaiming Jerusalem as "our eternal capital" and calling it a "red line".
The protest in Gaza is a reaction to United States President Donald Trump's declaration that Jerusalem is the capital of the state of Israel, which sparked a large Palestinian outrage all over the Palestinian territories. The protesters also clashed with Israeli security forces firing tear gas and stun grenades, as well as rubber bullets and live ammunition.
Both Israelis and Palestinians lay claim to Jerusalem, although Israel has retained control over the city since 1967.
A lengthy list of USA allies, regional powers and Palestinian politicians warned Trump against recognizing Jerusalem as Israel's capital in the lead-up to his announcement on Wednesday, saying that it would inflame tensions and provoke violence.
Reportedly, the leader of the Palestinian Islamist group, Hamas, has called for a new "intifada", or uprising, as protests broke out in Jerusalem, Ramallah and Bethlehem.
While Israel has always considered Jerusalem its capital, with the prime minister's office and parliament building located there, countries have avoided recognizing it as such to prevent damaging hopes for a two-state solution.