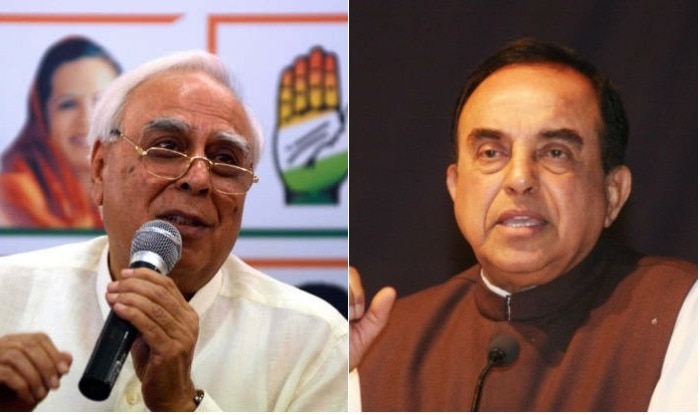 He was responding toAmit Shah's latching on to lawyer and Congress leader Kapil Sibal's plea for deferring hearing the Ramjanambhoomi dispute case till after the 2019 Lok Sabha elections and asking party Vice President Rahul Gandhi to clear the Congress stand on the Ram temple issue.
He, however, noted that the Congress has said the views by Sibal, who represents the Sunni Waqf Board in the case in the Supreme Court, were his own.
"The Congress said, "Shah will not even know that the first suit in this case was filed in 1885", said Randeep Surjewala, adding", Who he represents in court is Sibal's personal matter, Congress has nothing to do with it. Arun Jaitley ji was the lawyer in Bhopal gas tragedy, does that mean whole of BJP is to be blamed?", Congress chief spokesman Randeep Surjewala said at a Press conference in Ahemdabad. Prime Minister said, "I congratulate Sunni Waqf Board for their statement -- their statement is good and I welcome it".
The Congress today stayed away from commenting on the Ayodhya issue, saying the matter was sub-judice. He further increased his rhetoric after clarification from the Sunni Waqf Board.
His contention was, however, not accepted by the court which made a decision to hear the matter on February 8 next year. Now you are telling us that we should hear after July 2019.
Prime Minister Narendra Modi on Wednesday attacked the Congress party and senior leader Kapil Sibal for linking Ram Mandir issue with politics.However, reacting to that, Modi said, "Yesterday in the SC, a Congress MP Kapil Sibal was arguing (which is his right) for the Babri Masjid". They want to make it as an election manifesto and the court should not fall into the trap. Salve said the three judges should proceed with the hearing and if occasion arose that questions of law are also to be decided which require adjudication by a larger bench, then the court can to refer it to a large bench or not. He said these appeals are not ordinary property disputes as they "go to the heart of secular fabric of the country". Modi said while addressing a rally in Gujarat's Dhandhuka.