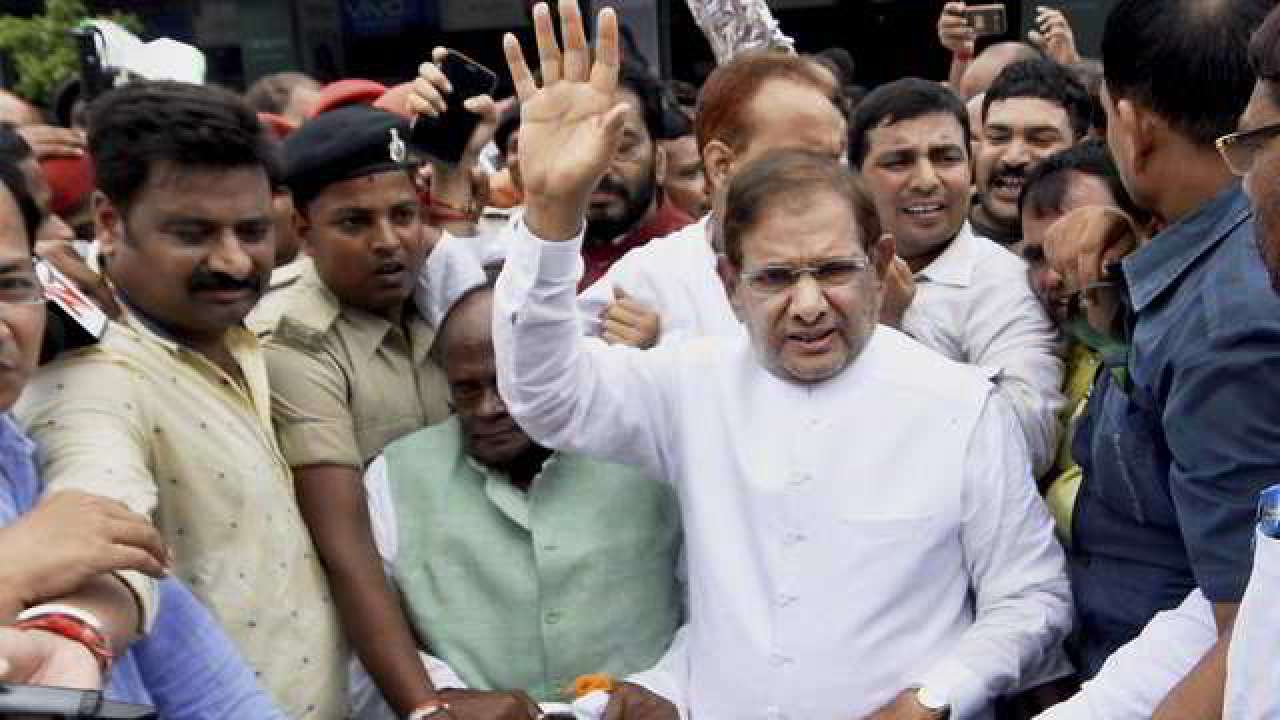 Yadav had also claimed that JD (U) is not Nitish's party alone, it is his too.
Yadav and his supporters had risen in revolt against Kumar for walking out of the Grand Alliance with the Congress and the RJD in July to join hands with the BJP to run the Bihar government.
The move by Naidu, who as Vice President is the ex-officio chairman of the Rajya Sabha, comes three months after Bihar chief minister Nitish Kumar's faction wrote to him demanding that Rajya Sabha memberships of rebel leaders, Sharad Yadav and Ali Anwar, be terminated.
Yadav had also questioned his removal as Leader of JD (U) in Rajya Sabha and the legal and moral authority of K.C. Tyagi, Secretary-General of JD (U) to issue him a directive not to attend the rally called by RJD.
"Mr. Sharad Yadav has voluntarily given up his membership of the political party, Janata Dal-U by which he was set up as a candidate for election to the Rajya Sabha".
Rebel JDU MPs Sharad Yadav and Ali Anwar were disqualified from the Rajya Sabha, according to a communication from chairman of the House M Venkaiah Naidu.
The JDU members had in August made a decision to strike off Yadav's name from the MPs list in Rajya Sabha, after Yadav was noted for criticising the party and its cadres, the Times of India reported. The petition was filed on September 2 and the decision is out on December 4. Similar cases are pending in Lok Sabha for over a year. But Naidu rejected the demand.
Naidu reminded that in a democracy, it is the rule of the majority and the voice of the majority that will have to be accepted.