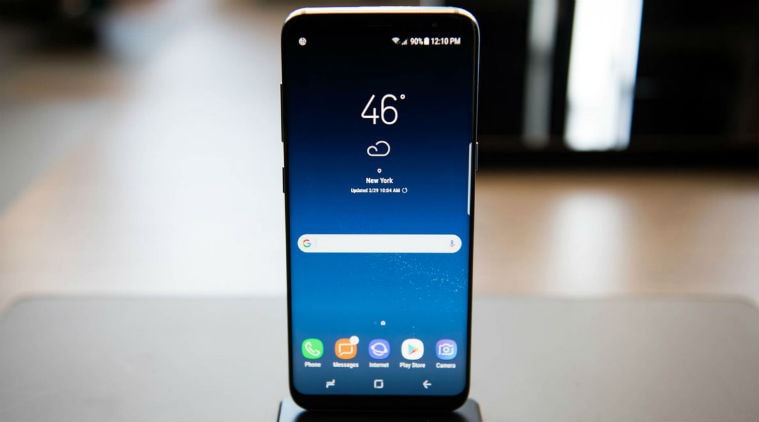 A recently published patent application suggests that the South Korean giant has been exploring a system that would scan the unique lines on user's palm and use them to display hints in the form of incomplete characters.
According to the patent, the front camera is used for taking a picture of the palm. Rumours indicate that the Galaxy S9 could launch as early as January, followed by a dedicated event in March. Samsung now only has one dual camera-equipped offering and that is the Note 8. Many tech companies, including Samsung, file for patents but don't necessarily translate in to a product. Now, a new leak on Chinese social media network, Weibo gives us a better look at the upcoming Samsung Galaxy A8 Plus. But wait, that's not all, the company is reportedly working on a truly bezel-less smartphone - a device with no bezels on the front whatsoever.
If this is true, Galaxy X will set a new benchmark in the smartphone market, provided it wins the race to debut first, as arch-rival Apple is not too far behind and filed similar patent at United States Patent and Trademark Office (USPTO) last month on November 23. However, a source suggests that the Galaxy S9 fingerprint sensor won't be integrated into the display.
In 2017, big and small branded phones embraced bezel-less display with 18:9 aspect ratio and in the coming year, we expect to see the next stage of the phone evolution in the form of flexible screen. Both smartphones will also be IP65/68 water and dust resistant.
The Samsung Galaxy S9 will be released next year but there are already interesting rumors about the device.