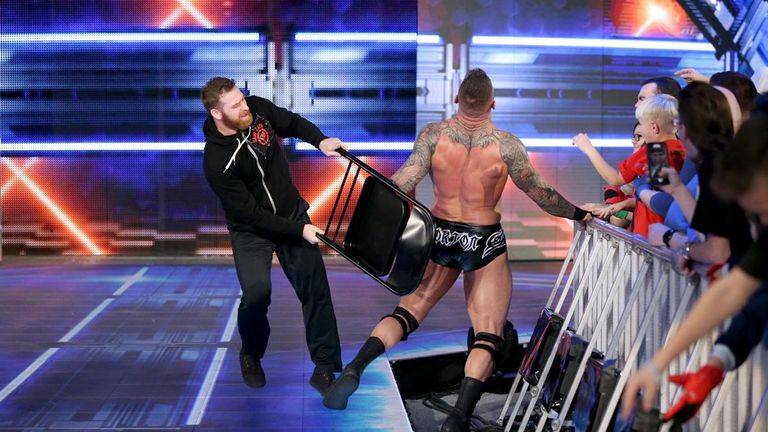 I am not sure how a heel authority figure will help SmackDown Live, since that concept has been grossly overused and mishandled.
For the past few months Shane McMahon has been feuding with Kevin Owens and Sami Zayn, and the feud continues to heat up with each passing week.
Ever since Zayn and Owens sabotaged Team SmackDown at Survivor Series, Shane has kicked his harsh treatment of the duo up a notch, to the point where GM Daniel Bryan has been openly critical of the commissioner's decisions.
Powell's POV: Shane McMahon named himself special referee of the tag match and announced the stipulation, which didn't appear to sit well with Daniel Bryan's character. Bryan didn't look too happy about Shane's big announcement.
According to Cageside Seats's rumor section, there's a belief that the current angle involving Shane's incessant punishments of KO and Zayn could lead to a heel turn.
On SmackDown Live, Shane announced that Owens and Zayn will face Randy Orton and (likely, but not official) Shinsuke Nakamura at Clash of Champions. It came on the back of four straight weeks of quality television, and with Clash of Champions less than a fortnight away, SD is coasting on inertia. Gable & Benjamin then knock Rusev & English, and can't understand why they were added to the match.
The Dec. 5 edition of SmackDown Live featured The New Day wrestling Rusev & Aiden English, Baron Corbin facing Bobby Roode with Dolph Ziggler as a guest commentator, Charlotte Flair taking on Tamina and Randy Orton facing Sami Zayn with Kevin Owens handcuffed to the ropes in the main event.