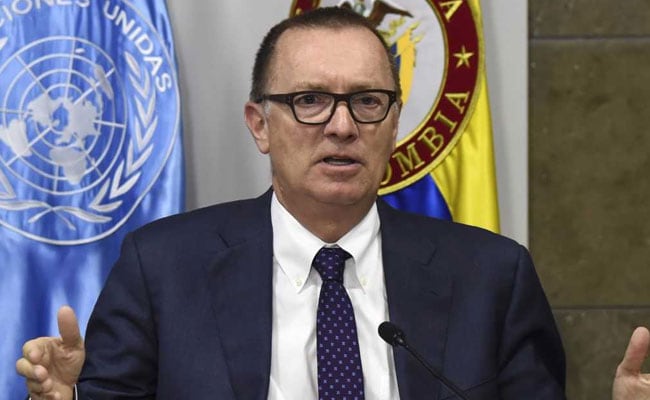 The U.N. political chief is heading to North Korea on a rare visit at the invitation of the government for a wide-ranging discussion on policy issues "of mutual concern".
Jeffrey Feltman, undersecretary general for political affairs, will travel to Pyongyang Tuesday to discuss "issues of mutual interest and concern" with North Korean Foreign Minister Ri Yong-ho and others, United Nations spokesman Stephane Dujarric said.
Feltman will meet with North Korean Foreign Minister Ri Yong Ho and other officials, Stephane Dujarric told reporters, with the isolated country's nuclear and missile programs a likely topic to be raised.
It will be the first visit by a high-level United Nations official to the North since 2011.
It comes after last week's launch of what North Korea called its "most powerful" intercontinental ballistic missile, claiming it could hit the US.
An official of the US State Department said it was "aware" of the planned trip, when asked if Washington backed the initiative. He is not scheduled to meet North Korean leader Kim Jong-un.
The official said the USA focus remained on finding a peaceful diplomatic solution to the crisis, but "the reality is that the regime has shown no interest in credible negotiations".
The North declared that it has completed its "state nuclear force" with the latest Hwasong-15 test.
South Korea's unification ministry also voiced hope that Feltman's trip could help the North change its course. Russian Federation and China wanted the drills called off.
He is now said to be in Beijing ahead of his departure to the North.
"The visit is in response to a long-standing invitation from the authorities in Pyongyang for policy dialogue with the United Nations", the spokesman said.
The UN said that Under-Secretary-General for Political Affairs Jeffrey Feltman is expected to visit Pyongyang from December 5 to 8.