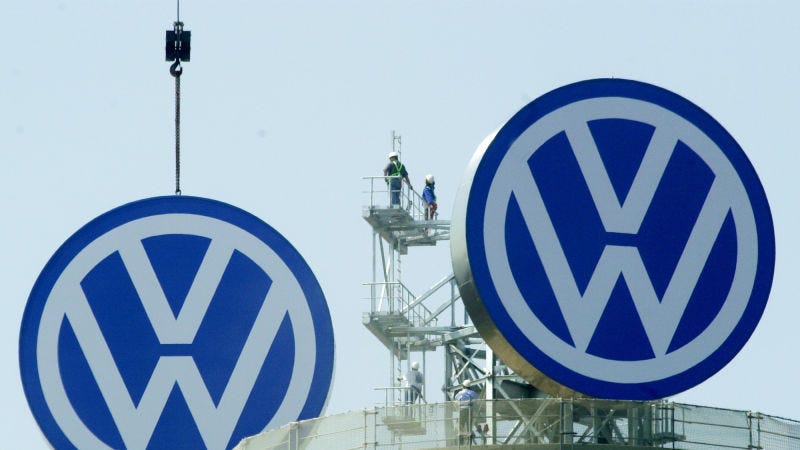 A United States court on Wednesday sentenced former Volkswagen executive Oliver Schmidt to seven years in prison for his role in the German automaker's "dieselgate" emissions cheating scandal.
Oliver Schmidt, a German national who was the general manager in charge of VW's environmental and engineering office in MI, had pleaded guilty to his part in the cover-up and argued he was "misused" by VW in its attempts to circumvent U.S. emissions tests.
Schmidt, former senior manager of Volkswagen's US Environment and Engineering Office, downplayed his role in the scheme in court papers filed last week asking Judge Cox to limit his sentence.
To view the full article, register now.
In March, Volkswagen pleaded guilty to 3 felony counts under a plea agreement to resolve U.S. charges that it installed secret software in vehicles in order to elude emissions tests.
But Judge Sean Cox sided with prosecutors, calling Schmidt a "key conspirator" who viewed the coverup as an opportunity to "shine" and "climb the corporate ladder".
Schmidt read a written statement in court acknowledging his guilt and broke down when discussing his family's sacrifices on his behalf since his arrest in January.
Schmidt's lawyers argued that his role only heated up in 2015, years after others at VW hatched the scheme.
"I made bad decisions and for that I am sorry", he said.
United States prosecutors have charged 8 current and former Volkswagen executives.
Five other VW employees remain at large.
Volkswagen rebounded from the scandal during the past year.
Oliver Schmidt, the second and most senior employee of the German automaker to plead guilty in the emissions cheating scandal, is among seven current and former VW executives that USA prosecutors have charged so far. Schmidt's plea deal stated that the former executive could face up to seven years in prison and between $40,000 and $400,000 in fines. Schmidt also wrote a letter to the judge, which surfaced over the weekend, in which the executive said he felt "misused" by his own company and claimed that higher-ranked VW executives coached him on a script to help him lie to a California Air Resources Board (CARB) official.
Prosecutors disagreed, saying in recommending the maximum jail time that Schmidt stonewalled the regulators, encouraged "key engineers at VW" to destroy documents, and provided false information to federal agents.
On Wednesday, German prosecutors said they had begun an initial inquiry into accusations by an environmental group that BMW AG is selling a vehicle that emits up to seven times the allowed levels of smog-forming nitrogen oxides.